Have you been involved in a car accident or do you want to prepare for that possibility? Knowing what to do after an accident and when to contact a lawyer can make the process much easier to navigate. This article will tackle the specifics of car accident law in Arkansas.
Our Springdale car accident lawyers can help you with:
Steps to take immediately following an accident.
Determining the value of your accident claim.
Guidelines on filing an Arkansas car accident claim.
Reach out to our Springdale car accident law firm at (479) 326-7761 to get your claim started.
How Much Does A Car Accident Lawyer Cost?
The good news is that there is no upfront cost to hire a car accident lawyer in Arkansas. Our lawyers work on a contingency fee basis. This means that the amount they are owed is contingent on the amount received in the final settlement. There's no financial risk or investment required to work with our car accident lawyers.
What Should I Do After A Car Accident?
Knowing what to do immediately following a car accident is crucial. Assuming your safety is okay, there are a series of steps you should follow. These steps guarantee everyone's safety while also building a strong foundation for a potential settlement.
Contact Police
It's always a good idea to contact the police immediately regardless of the severity of the accident. The police are responsible for filling out an accident report that could become a very important document.
Check on Other Involved Parties (Do Not Leave!)
Take a moment to check on everyone involved in the accident. What's most important is that you do not leave.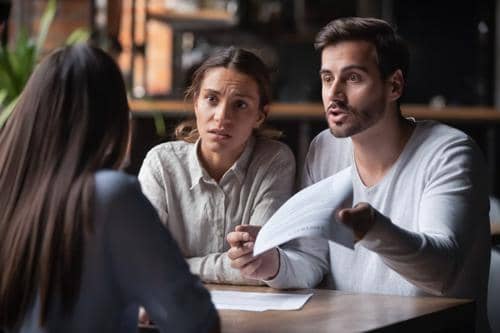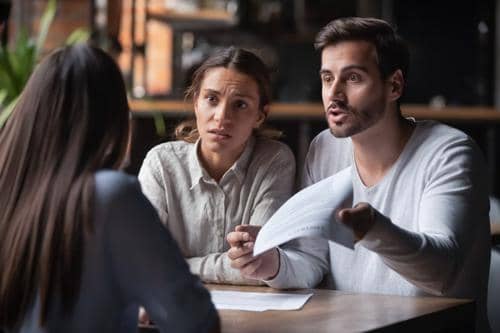 Exchange Contact Info
Once you know that everyone involved is safe you should exchange information. This includes personal contact information, information about the vehicles, the location of the accident, and insurance information.
Record the Scene
Take pictures and capture videos as often as possible. Your goal is to document the accident from multiple angles. Show the condition of the vehicles, the location, and anything else that might be relevant.
Never Admit Fault
Now is not the time to discuss or admit fault. Even if you believe you are at fault, there may be additional elements in play you are unaware of.
Seek Medical Attention
Visit your preferred hospital to check for any injuries or lasting damage. Keep track of any documents or reports you receive while at the hospital.
Call a Car Accident Lawyer!
It's time to get someone in your corner of the ring. Contact a car accident lawyer to discuss the details of the case. They will help you determine the best possible course of action from this point forward.
When Should I Get A Lawyer For A Car Accident Claim?
There's a lot of misinformation surrounding this subject. Many people believe lawyers are expensive and should only be contacted in the most extreme cases. But as we've already covered, there's no upfront cost to working with a lawyer. With expense out of the question, how do you know when to get a lawyer?
Anytime you've been injured in a car accident. Furthermore, if you simply do not feel comfortable handling your claim alone, then you should contact an accident attorney.
Why Do I Need A Springdale Car Accident Lawyer?
Navigating the complex world car accident laws can be difficult in Springdale, Arkansas. You shouldn't have to overcome this hurdle alone. Here are a few of the benefits of working with a professional lawyer.
Case Preparation / Filing a Lawsuit
One of the first steps in the claims process can be the most difficult. A professional lawyer will help by filing the necessary claim with the insurance provider and preparing the case documents.
Settlement Negotiations
Negotiations are far more likely to reach an acceptable outcome if you have a lawyer on your side. You can rest assured that the opposing insurance company will do their best to give you as little compensation as possible. A car accident lawyer will ensure this doesn't happen.
Trial Preparation & Representation
Most claims are settled before they reach the court. But in those cases where they aren't, the lawyer is there to prepare for the trial and to represent the client. A task no one should attempt alone.
What Damages Can I Recover With A Car Accident Claim?
There are multiple types of damage that you may receive compensation for. Having a lawyer on your side makes it easier to determine which types of recoverable damage you suffered.
Economic
These are considered direct monetary losses tied to the medical bills, property damages, or lost wages. The law in Arkansas can sometimes vary regarding whether economic losses can be recovered from any personal injury. A local car accident lawyer will help determine the specifics of your case.
Noneconomic
These losses cannot be identified in purely monetary terms. Common examples include mental anguish, pain and suffering, or a decreased quality of life. Arkansas supports multiple types of non-economic damage, including pain and suffering.
Punitive
This is a form of punishment that someone is ordered to pay when found guilty or responsible. In the past, Arkansas had strict limits regarding punitive losses but many of those limits were removed in 2011.
How Is Fault Determined?
Arkansas is an "At-Fault" state, so the person who is responsible for a car accident is also responsible for all of the damage and injuries involved. Thus, determining fault for the claim relies entirely on determining fault for the accident. In most cases with two drivers, this requires proving negligence on behalf of the other party.
How Long Do I Have To File A Claim?
Arkansas allows up to three years for a victim to file an injury accident claim. However, there are some instances where the type of accident will impose a shorter time limit. That's why it is always best to contact a personal injury lawyer as soon as possible following a car accident. The likelihood of winning a settlement only decreases with time.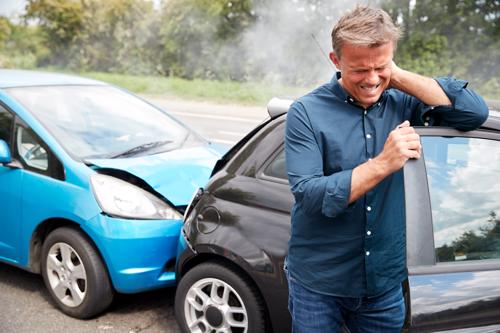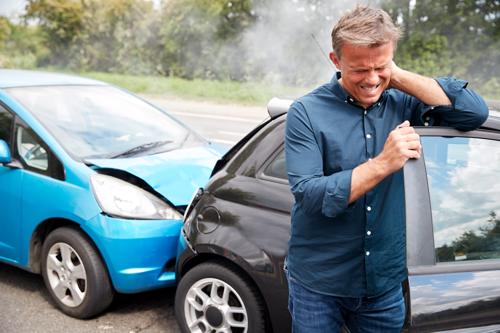 How Can A Lawyer Help Me File My Insurance Claim?
Handling the insurance claims process is one of the many complex jobs that your car accident lawyer will take over on your behalf. It includes filing documents and serving complaints, gathering and exchanging evidence with the defendant, and handling all pretrial motions. Handling these stages of the claims process properly is what makes a settlement a success.
Hire Someone Who Cares
Attempting to decipher Arkansas personal injury law directly after a car accident is the last thing you want to do. Instead, focus your energy on recovery while a professional lawyer fights on your behalf.
They handle the entirety of the claims process.
They deal with other lawyers and insurance companies for you.
They ensure you are properly compensated for all possible forms of damage.
Hopefully, you're prepared if you are unfortunate enough to experience an accident in your future. Pick up the phone and contact our office at (479) 326-7761 should that day ever come.