In recent years, rideshare companies have become quite popular and people often decide to call an Uber or Lyft when they need a ride, instead of the traditional taxi. It is possible to get involved in an accident involving a rideshare vehicle. When this happens, it's advisable to call a Bentonville Uber accident lawyer to help out with the case. Our lawyers represent clients that have been involved in Uber or Lyft accidents throughout Arkansas. There are some laws regarding rideshare companies that could be different from those of a taxi, for instance, which is why a lawyer is crucial.
We are experts on Uber and Lyft accident law, call us today to get the best representation if you have been injured while getting a ride. To schedule a consultation on whether you can file a claim for an uber or Lyft accident, call our Bentonville car accident lawyers at (479) 326-7761.
Uber And Lyft Accident Statistics
Unfortunately, as much as rideshare companies are considered safer because the passenger is not the one driving, the driver may also not be at a hundred percent concentration all the time. The statistics for uber and Lyft accidents are higher than those of traditional taxis. This is attributed to the fact that most rideshare company drivers are not experts on the road.
What Are The Most Common Types Of Uber And Lyft Accidents?
Common causes of accidents with rideshare services include:
Injury to the passenger resulting from negligence on the Uber or Lyft driver.
Third-party injury caused by the liability of an Uber and Lyft driver. This means either a pedestrian or another driver was involved in an accident and the fault lies with the Uber or Lyft driver.
Passenger injury caused by the negligence of another Uber driver. This means the other uber or Lyft driver is the cause of the accident.
Injury to the Uber or Lyft driver resulting from their own negligence. It could be any of the reasons mentioned earlier. (distraction, speeding, etc)
Injury to the Uber to Lyft driver resulting from the negligence of another rideshare company driver.
Property damage resulting from an uber or Lyft driver's negligence.
Passenger and Uber/Lyft driver injury due to a malfunctioning part of the vehicle.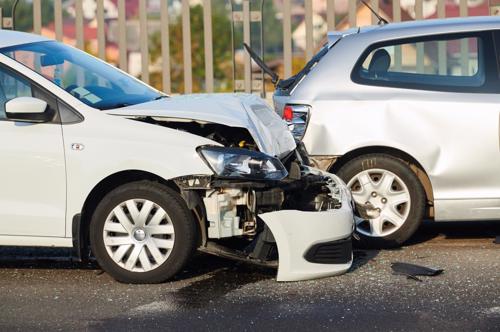 Injuries caused by the accident are just as serious as those you can sustain in any other car, which means that you can claim compensation. If you have been injured, the responsible parties need to be held accountable. Call Keith Law Group if you need an Uber and Lyft accident lawyer in Bentonville, Arkansas.
Who Can Be Found Liable In An Uber Accident?
After an accident involving a rideshare service, the following parties can be found liable:
Uber/Lyft Driver
The driver could be liable if they were speeding. Rideshare company drivers are often on the rush because they want to pick up as many clients as possible. Unfortunately, not all Uber or Lyft drivers have insurance for passenger related accidents, so the case could get very complicated. This is why a lawyer is necessary to navigate this very tricky legal issue.
The Rideshare Companies
Uber offers insurance on behalf of its drivers in case there is an accident in which the passenger gets injured. However, it is important to remember that like any huge company, they will not pay the claim right away. They will also send their lawyers to confirm certain details. This is why a lawyer is important, as the lawyer can ensure that the case goes smoothly and compensation is given.
Any Related Third Parties
This means any other person apart from the Uber driver. If there is any other reason that caused the accident, such as malfunctioning parts of the car, it will be looked at and a sufficient conclusion reached.
How are Uber Accident Cases Different from Regular Car Accident Cases?
They are different because of the fact that the driver is working for a rideshare company, so the insurance options are different. In any other case, the driver needs to have insurance for their own vehicle that covers accidents in which the passenger gets hurt.
Does Uber Have a $1 Million Insurance Policy For Accidents?
Yes. However, the insurance plan is a three-part one. That means that the company looks at the activity of the Uber driver during the time of the accident. The three parts are;
Not available-If the driver was conducting personal business at the time of the accident
No passenger but available.
Carrying a passenger and available- if this is the case then the policy will take effect.
What Type of Compensation Can You Seek in an Uber Accident?
Damages you can receive from an Uber accident claim in Arkansas include:
Economic Damages
If the accident causes you any financial strain, you are eligible to make a claim. This could be property damage, medical treatment, loss of income, ambulance charges, medicine needed as a result of the crash, and future medical care (if needed).
Non-Economic Damages
This can be pain and suffering caused by the accident, emotional stress, impairment of the quality of your life, and any mental strain caused by the accident.
Punitive Damages
This refers to retribution for the responsible party. It can be the suspension or revoking of the responsible party's license or a fine.
Should You Accept A Settlement Offer?
You do not have to accept an offer without talking to a lawyer. The lawyer will be able to read all the details in the settlement clause and let you know the best decision to make.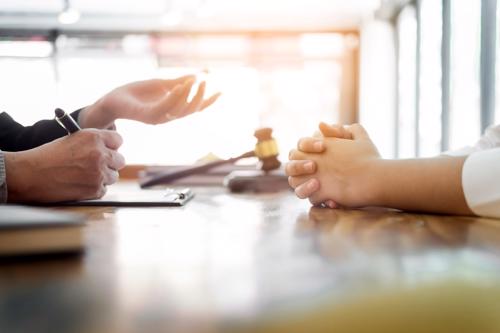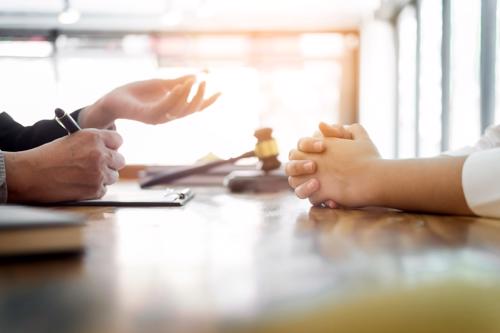 What Is The Time Limit For Filing An Uber Accident Claim In Arkansas?
There is a statute of limitations of three years from the time of the accident.
Contact A Bentonville Uber Accident Lawyer With Keith Law Group
When you have been involved in this type of accident, things can get very confusing which is why having an experienced lawyer on your side is advisable. Call us to get the best Bentonville Uber and Lyft Accident Lawyers in Northwest Arkansas. We will be able to help you get your compensation so that you can move on from the stressful event.