Truck accidents are a common occurrence in Arkansas. Accidents involving trucks are some of the most serious and fatal types of accidents on our roads today. Thanks to their sheer size and weight, trucks are a dangerous road companion. Given that Arkansas has a large and growing distribution and logistics center, there is a large number of trucks on the roads at any given time. This significantly increases the possibility of truck accidents. An encounter with a speeding truck can be a very scary and traumatizing experience.
In the unfortunate event that you or a loved one is involved in a truck accident, then you will need the services of an experienced Fayetteville truck accident lawyer. Cases involving truck accidents are much more complex than those involving regular passenger car vehicles. Our expert truck accident attorneys at Keith Law Group have what it takes to handle the intricacies and complex nature of truck accident law.
Any driver of a semi-truck, tractor-trailer, and any large truck type vehicle that is responsible for causing an accident due to negligence needs to be held liable. Considering that truck accidents often cause severe and catastrophic injuries requiring expensive and extensive treatment, it isn't fair that you deal with this burden on your own when it is someone else's fault. You may be entitled to damages such as medical bills, pain and suffering, lost income, loss of earning potential, and so on. Get in touch with our car accident lawyers in Fayetteville today at (479) 326-7761 to review your case and discuss your best course of action.
What Should You Do After a Truck Accident?
In order to improve your chances of a successful claim you should follow these steps after a truck accident:
Call 911
Whether you think the damage is serious or minor, you should always call the police. Filing an accident report is not only a legal requirement, in most cases, but it also forms an important part of the evidence.
Help Others
If you are in a position to do so, check around to find out if there others who are injured and in need of immediate medical attention. This is the moment to be your brother's keeper.
Exchange Information
Next, you need to collect the names, contact details, addresses, and insurance information of the other drivers involved. You should also give them yours.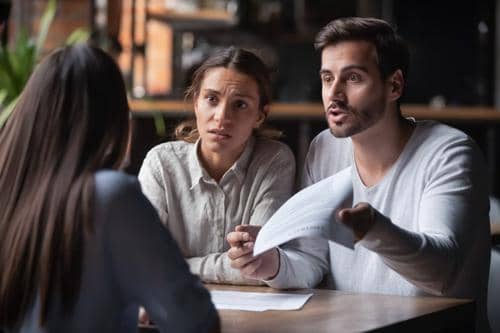 Document the Scene, Speak with Witnesses
Use your smartphone or camera to document the scene of the accident. Take pictures of your injuries, damages inflicted on the vehicles, presence or absence of skid marks, any traffic lights, and hazardous road conditions. Additionally, you should speak to any available witnesses; remember to note down their names and contact information.
Seek Medical Attention
Your health and wellbeing should always be a top priority, especially after being involved in an accident. Whether or not you feel injured, you should seek to let a medical specialist examine you. Seeking quick medical attention will help to speed up your recovery and identify potential issues before they get worse. In addition, documenting your injuries will significantly help in proving your claim.
Contact an Attorney
Truck accidents in Arkansas are much different than passenger car accidents. They have more complicated liable issues and require specialized knowledge. A seasoned Fayetteville truck accident lawyer at Keith Law Group has a clearer and much better understanding of the unique circumstances of these types of cases and will be able to determine the best course of action.
How Can a Truck Accident Attorney Help Me?
Our attorneys can help prove your accident claim by:
Investigation
The outcome and success of your case are heavily reliant on the amount and quality of evidence presented. Gathering sufficient and quality evidence may be hard to achieve on your own, especially for cases involving truck accidents. A seasoned truck accident lawyer knows the right type of evidence to collect for your unique case and where to obtain it. Your attorney will investigate evidence like
Witness statements
Medical records
Reports from accident reconstruction experts
Photographic and video evidence
Considering that the insurance company will also be determined to gather evidence to minimize the amount that they have to pay out, it is in your best interest to hire an experienced professional to help you with your case.
Filing a claim
Once the investigation has been completed, and the necessary evidence has been collected, your truck accident attorney will proceed to file a claim. This claim will seek to pursue compensation for injuries and losses suffered. Filing a claim will often involve plenty of paperwork, and it needs to be properly filled out and on time. Failure to do this can significantly affect the success of your case.
Negotiations
In most cases, claims will be settled out of court. Your attorney will try to negotiate a favorable settlement with the insurance company. However, if the insurance company fails to cooperate or doesn't propose a favorable offer, then your attorney will take your case to court where a judge or jury will make a determination on how how much you are owed.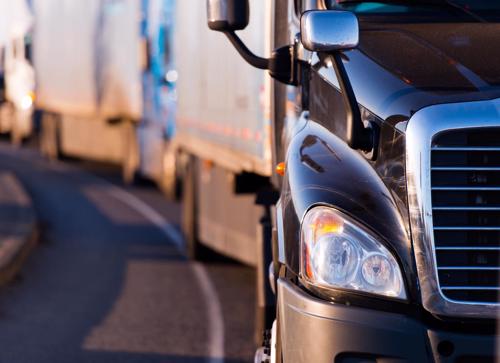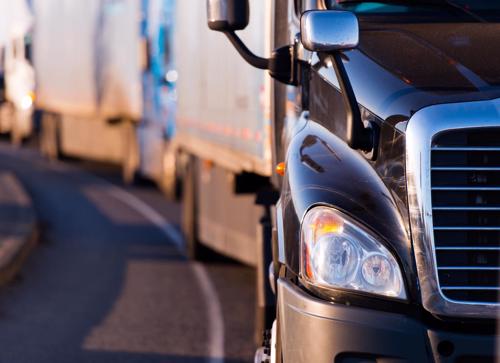 Litigation
As discussed above, if a compromise can't be reached, your truck accident lawyer will take your case to court. Your attorney will present and defend their case before a judge or a jury. They will determine which party is at fault ad the amount that you are rightfully owed.
What Types of Compensation Can I Receive?
The compensation you can receive for a truck accident claim in Fayetteville, Arkansas, includes:
Economic
These refer to all the damages that can be assigned a monetary value. These include damages such as medical expenses, lost income, loss of future income, vehicle repairs, property damages, home improvements, and so on.
Non-economic
Non-economic damages are those types of damages that can't be assigned a monetary value. They include compensation for things such as pain and suffering, loss of companionship, emotional distress, disfigurement, physical impairment, and so on.
Punitive Damages
These are also referred to as exemplary damages. Punitive damages are in place to punish the responsible party for insidious, egregious, deliberate, and negligent actions that cause harm. It is meant to discourage the public from engaging in similar behavior. However, punitive damages are rarely awarded.
Is There A Deadline for Filing a Claim in Fayetteville, Arkansas?
It is worth noting that victims of a truck accident only have a limited duration of time to file a lawsuit in the state of Arkansas. This specified amount of time is stipulated under the law, known as the statute of limitations. Accident victims only have three years from the date of the accident to file a lawsuit.
How is Fault in a Truck Accident Determined in Fayetteville, Arkansas?
As discussed earlier, cases involving truck accidents are very complex, and multiple parties can be held liable. This makes it difficult to specifically determine which party is responsible for compensating the accident victims.
Parties that can be held liable following a truck accident include:
Truck Driver
In most cases, the truck driver is usually the party who is usually responsible for causing truck accidents. Negligent behavior, including speeding, distracted driving, and fatigue are some of the leading causes of truck accidents.
Trucking Company
Trucking companies are responsible for the truck drivers and trucks that they put on the road. They are required to hire only qualified drivers and ensure that they are properly trained. The company is expected to run its operations according to FMCSA rules. They shouldn't pressure the driver into breaking the law. In addition, the company is expected to properly maintain its fleet of vehicles. Failure on the part of the trucking company can cause it to be sued.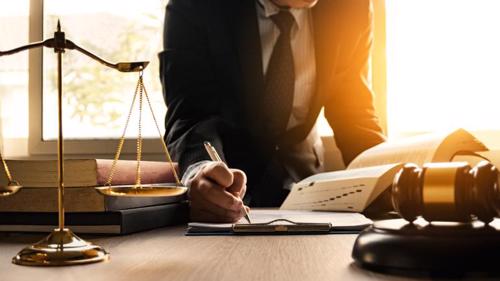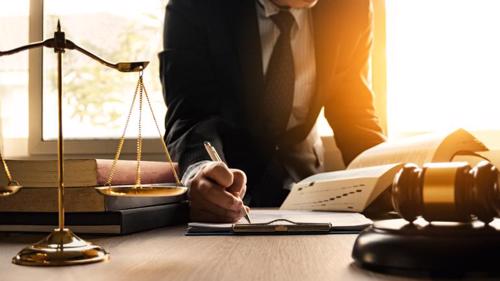 The Company Who Loaded the Truck
Some carriers are usually contracted to ship cargo for other companies. But when cargo isn't properly loaded or secured, it can lead to an accident. If it is established that improperly loaded cargo was the cause of the accident, then the loading company can be held liable.
Vehicle or Parts Manufacturers
Some truck accidents are usually caused by the failure of a crucial part of the vehicle. This can be brake failure, tire blowouts, steering issues, and so on. A product liability claim can be filed against the vehicle or parts manufacturer.
Get in Touch With a Fayetteville Truck Accident Lawyer
Cases involving truck accidents are some of the most complex cases to deal with. This is especially so if you don't have the relevant knowledge or experience. A seasoned Fayetteville truck accident lawyer at Keith Law Group will help you maneuver the murky waters of truck accident law. Get in touch with us today to schedule a free no-obligation consultation session with us.