Over the past few years, ridesharing has taken the commuting industry by storm. The number of Lyft and Uber vehicles on the U.S. roadways has increased exponentially since the companies launched almost a decade ago. Users enjoy the many benefits of ridesharing like affordability, convenience, and an always-available chauffeur, along with a reduced environmental footprint.
However, it's always important to be cautious when using these modern ridesharing amenities. Keep in mind that many ridesharing companies don't always hire the best or safest of drivers. Plus, there's no way to pre-screen a driver to establish whether or not they are amply skilled and responsible.
In case you were involved in a ridesharing accident, either as a motorist on the road or a passenger in a rideshare vehicle, you deserve to get justice. Contact a Rogers Uber accident lawyer at Keith Law Group as soon as possible. Uber and Lyft accident cases are known for their complexity, and our experienced and trusted lawyers can help you recover the compensation you need and deserve for your damages. Call our Rogers car accident attorney today at (479) 326-7761 to get your claim started.
Uber and Lyft Accident Statistics
Currently, there's scarce evidence to inform us exactly how many accidents have involved a ridesharing vehicle in recent years. Uber published a report in 2019 detailing the number of fatal accidents, but it omitted all other accidents, and Lyft is yet to publish any data regarding accidents related to its platform.
A recent study conducted by Rice University and the University of Chicago found out that the rise of ridesharing services resulted in a 2% to 3% increase in the nationwide traffic fatalities since 2011, which is the year Uber was launched. This amounts to an extra 1,100 deaths a year. Prior to 2011, the rate of auto accident fatalities had been declining steadily for 20 or so years. This long downward trend in auto accident fatalities was reversed following the introduction of rideshare services in major U.S. cities.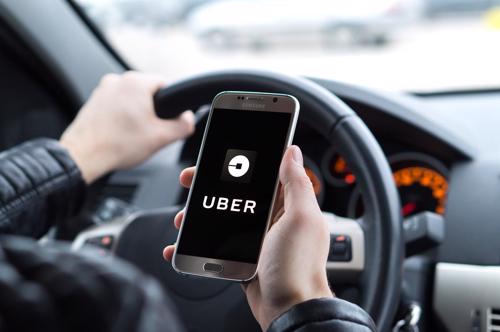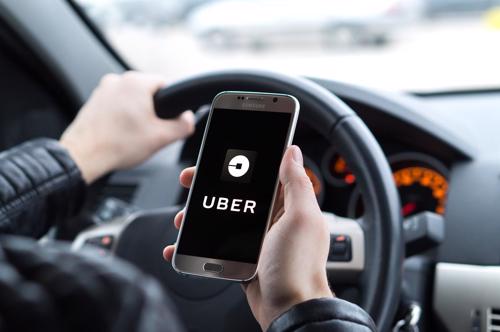 Other studies suggest that there are definitely some negative elements to ridesharing services as follows:
Fatal car accidents across the country rose by 7.2% from 2014 to 2015
2% to 3% of auto accidents in any given city can be linked to ride-hailing or ridesharing services
Fatal car accidents increased by 5.6% from 2015 to 2016
Ridesharing can be linked to the increase in the number of vehicles on the road, and consequently traffic congestion. Ridesharing drivers spend about 40% to 60% of their time looking for passengers (deadheading)
What Should I Do After An Uber Accident?
In case you're involved in an accident involving an Uber driver, it's important to document all the facts surrounding the accident properly. The easiest way is to follow the steps outlined below:
Call 911
Your health and safety are a key priority. If you're hurt and are in need of immediate medical attention, call 911 and get it immediately after the accident.
Call the police
Contact the police and have them come to the scene. In case the Uber driver leaves the scene, inform the investigating office about everything that happened.
Exchange contact information
Exchange contact information with the attending police officer, the Uber driver, witnesses present at the scene, and any other relevant persons at the scene.
Record the Scene
If you can, take photos and videos of the accident scene, ideally documenting the property damage, any injuries sustained, skid marks, road conditions, etc. at different angles and distances.
Never admit fault
After the accident, it's quite difficult for anyone to tell who's at fault for the accident. Avoid admitting fault by saying things like "sorry" or pointing fingers at each other. To protect your rights and your case, your best bet is to let your attorney handle any discussions with other parties and their insurance companies.
Seek Medical Attention
Never skip the trip to your doctor or an emergency room following an accident, just because you feel okay. You might have sustained internal injuries which might get worse as time goes. Plus, your doctor will document your injuries, which will come in handy when proving your case.
Consult with an Uber Accident Attorney
Uber accidents can be complex, especially when there are multiple parties involved. An experienced lawyer will not only fight to represent your best interests but also help pursue the maximum compensation for your case.
What are the Most Common Types of Uber and Lyft Accidents?
Accidents involving Uber and Lyft vehicles can happen in many different ways, and can not only affect the passengers using the platform, but also other motorists and pedestrians on the road. Some of the most common types of Uber and Lyft accidents include:
Passenger injury caused by the negligence of the Uber and Lyft driver.
Uber and Lyft driver injury due to their own negligence.
Third-party injury caused by an Uber or Lyft driver.
Property damage caused by the negligence of an Uber and Lyft driver.
Passenger injury due to the negligence of another Uber driver.
Passenger and driver injury caused by a defective or malfunctioning vehicle part.
Uber and Lyft driver injury caused by the negligence of another driver.
Who Can Be Found Liable in an Uber Accident?
One of the main reasons why you should work with a skilled and experienced ridesharing accident attorney at Keith Law Group is to help determine which parties are responsible for the accident and your injuries. The specific circumstances of your case will greatly affect how fault is determined in your Uber accident. In some cases, only one person or entity is deemed at fault, and in others, multiple parties are deemed at fault. A lawyer experienced with these kinds of cases can help you determine who's to blame.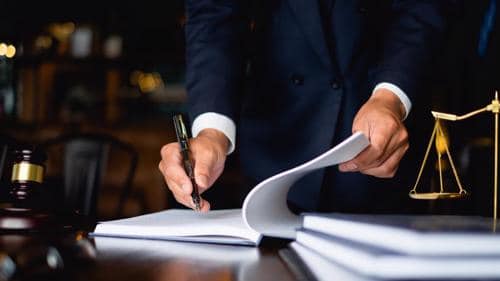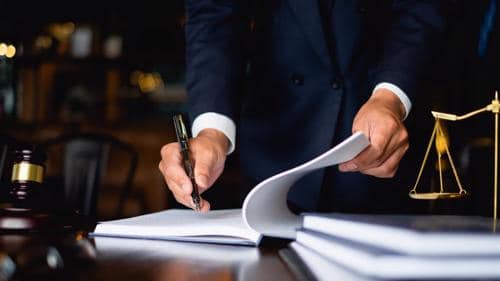 The Uber/Lyft Driver
If evidence shows the Uber driver was negligent while transporting passengers, they can be deemed liable for the accident. In such a case, the best course of action is filing a claim with the driver's personal insurance company under the guidance of an attorney. Your lawyer will take you through the entire application process and make sure you have the best chances of having your claim approved by the insurance company.
The Ridesharing Companies
In some cases, the evidence could point at the ridesharing company is liable for the accident, not the driver. This means that the company would be responsible for covering the costs of all damages incurred in the accident. However, since drivers are independent contractors, the ridesharing companies can easily deny having any responsibility for the accident. That's why it's crucial to have an experienced lawyer who is well familiar with recent rulings since they can use such rulings to improve your chances of a favorable outcome.
Outside Parties
In some cases, the liability could fall to a third party. This would mean filing a claim with the third-party's insurer, ideally under the guidance of an experienced attorney. If you need to file a lawsuit, you need to name the third party as the subject of the suit. A good example of a third party who could be held liable for an accident is a construction company or a local government agency that failed to put up signs or warnings of an underway road construction where the accident occurred.
In such a case, working with a lawyer who specializes in Uber and Lyft accident cases will give you the best chance of a favorable outcome. Keep in mind that taking prompt action is critical when dealing with cases involving third parties.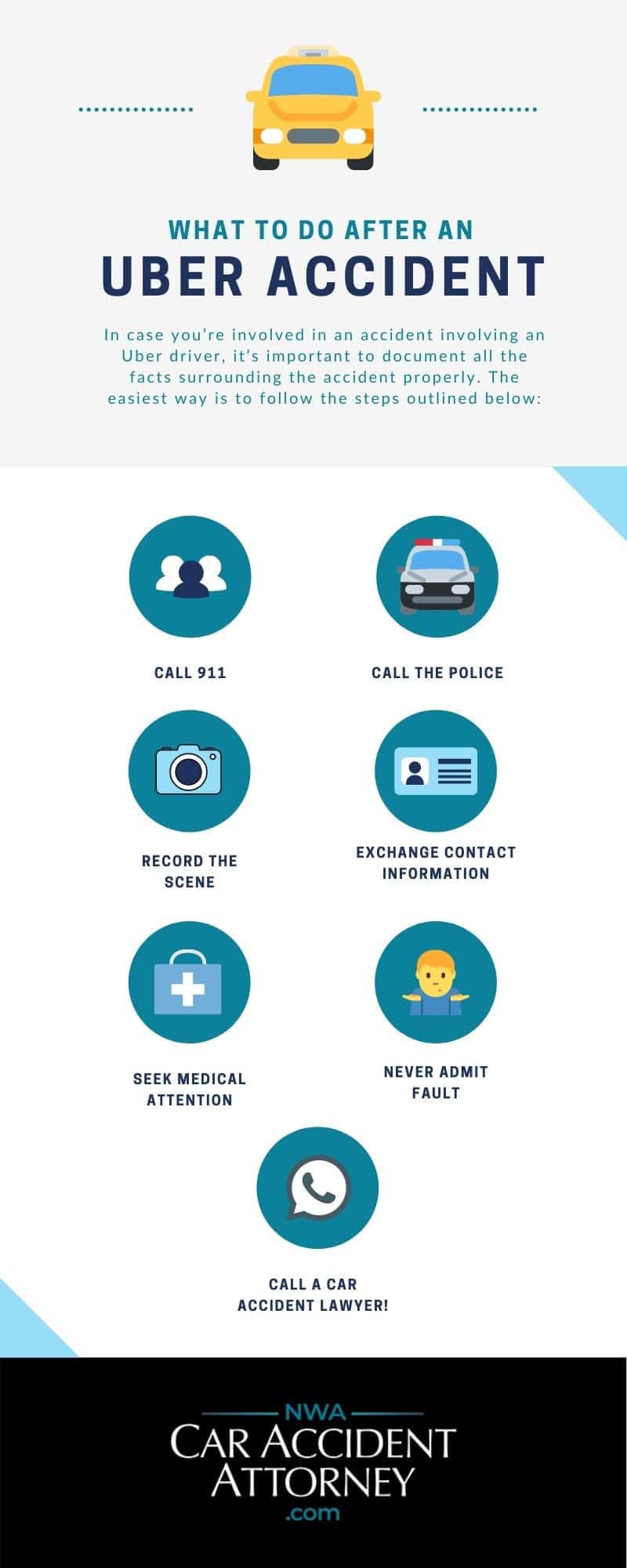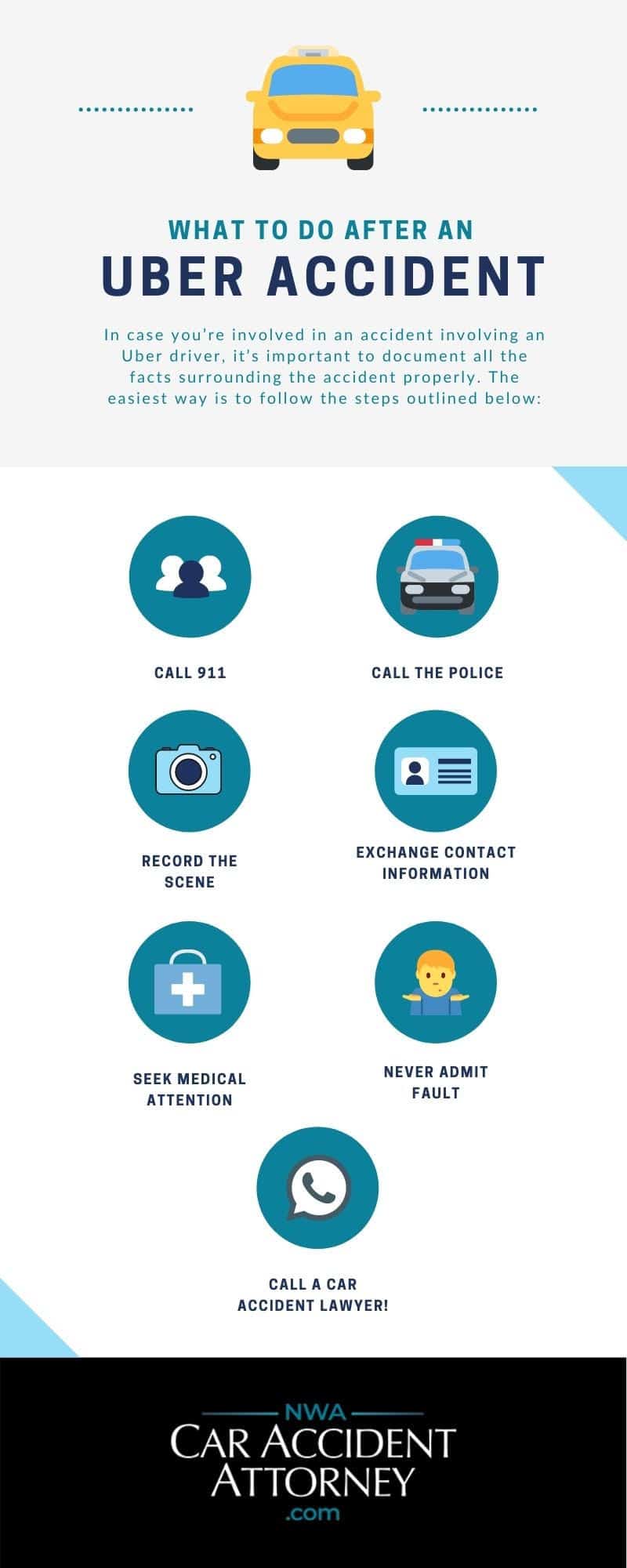 How are Uber Accident Cases Different from Regular Car Accident Cases?
Unlike other motorists, all Uber/Lyft drivers are required to carry a commercial insurance policy. There are three policies typically used for Uber accident cases:
The driver's personal insurance coverage
Uber's commercial insurance policy
Passengers auto insurance
The passenger's auto insurance only applies if the driver was underinsured or uninsured when the accident occurred.
If the Uber driver is liable for the accident, the kind of liability insurance used will depend on the status of the driver at the time of the accident. The personal insurance cover of the driver may be used as the primary policy, while the commercial policy as the secondary one, but only if the accident happened while the Uber/Lyft app was online. For accidents that occur during an Uber/Lyft ride, the commercial policy might be used.
Does Uber Have a $1 Million Insurance Policy For Accidents?
According to some of the recent advertisements put forth by Uber, the company has a $1 million insurance policy for accidents, which is meant to cover damages resulting from accidents that involve Uber drivers.
Technically speaking, this is true, but it's always important to understand the fine print. This insurance is set aside to pay out when the driver was carrying an Uber passenger on a trip that they already paid for, and the damages incurred exceed the upper limit of the driver's insurance coverage. Accidents that occur when the driver is driving their vehicle on their own time is on their way to pick passengers, or is waiting for a passenger, are not covered by this policy.
What Type of Compensation Can I Seek in an Uber Accident?
Once you've determined who is liable for the accident and the resulting damages, your lawyer will help you put together the available evidence and file a claim for your damages. This typically involves reviewing your medical bills and other expenses you incurred from the injuries caused in the accident, along with any present, past, and future income you lost from the same.
The following are the damages you can recover through the help of a ridesharing accident attorney:
Economic Damages
These encompass any quantifiable costs you incur as a result of the accident, including medical bills, property damage, lost earnings, and any other costs you might face in the future.
Noneconomic damages
These are the kind of damages that you incur but are hard to quantify, such as mental anguish, severe pain, and emotional distress.
Punitive damages
These are damages meant to serve as an additional punishment to the defendant if they behaved in an extremely negligent or malicious way leading to the accident. As such, they don't apply to every accident and are meant to discourage the defendant and the public from engaging in similar acts.
When Should I Accept A Settlement Offer?
Among the most important things, you will have to discuss with your lawyer is whether to settle or take your case to trial. In most cases, the right answer here depends on the willingness of the defendant to reach a fair settlement amount. The good thing is that your lawyer will be responsible for holding meetings and negotiations with the representatives of the defendant to try and reach the settlement amount you're requesting. If they do agree to pay the amount, you don't need to take your case to trial.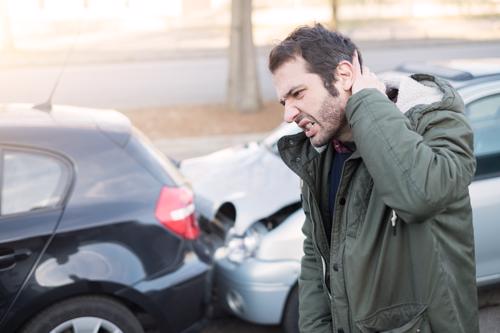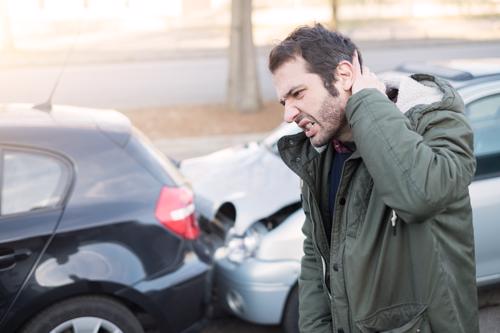 However, while there are many reasons why settling out of court is better, some cases simply do better in court. That's why it's important to work with an experienced Uber/Lyft accident attorney to discuss your options before taking any action. Your lawyer will help you choose whether going to trial or settling is the right move for your case, depending on the unique circumstances surrounding your case.
Are there Time Limits for Filing an Uber Accident Claim?
In nearly all personal injury cases, the statute of limitations is three years. However, if you want to make sure you receive the maximum compensation possible from the driver or any other liable party, you shouldn't wait for the three years, or even three weeks, to consult with a lawyer and seek advice.
If you were injured in Rogers, Arkansas, get in touch with an Uber Accident Lawyer at Keith Law Group as soon as you can. The sooner you have your case in the hands of a good lawyer, the more chances you have for receiving full compensation, not to mention justice.
Schedule A Free Consultation With A Rogers Uber Accident Lawyer
You only have one chance to pursue the compensation you need and deserve. Let the experienced attorneys at Keith Law Group help you to recover the compensation you deserve. We are always available 24/7, so get in touch with us and schedule your free initial consultation with one of our lawyers. We will go after the responsible party on your behalf and ensure you're fairly compensated.