Trucks cause a huge percentage of accidents in the United States annually. This can be attributed to many factors, including negligence of the drivers, the nature of these trucks, and how hard it is to control them in case something goes wrong. If you are involved in such an accident, it is essential to hire an experienced Springdale truck accident lawyer to see you through the case and ensure that you are fairly compensated.
Unfortunately, accidents involving trucks are devastating, and the people involved are very likely to suffer from serious injuries that could have lifelong implications. If you or a loved one have been injured by a tractor-trailer contact Keith Law at (479) 326-7761 to learn how our Springdale car accident lawyers can help you.
What Should You Do After a Truck Accident?
The steps you take after a truck accident go a long way in determining whether you get compensated or not. First, contact the police. They need to record a statement based on their assessment of the accident scene, and they should arrive as soon as possible.
Next, try and help some of the people who are injured. The emergency response teams might take a few minutes to arrive, and some simple first aid can help the victims and even save lives. Note that you should do this if you come out unscathed or with minor injuries.
Collect the information of the other people involved in the accident, such as witness contact information and insurance information of the drivers involved. If you have a smartphone, capture images of the accident scene and be sure to include the essential things such as skid marks, condition of the wrecked cars, and their position after the crash. It also helps to take a few statements from witnesses as they might have been in a better position to view the crash.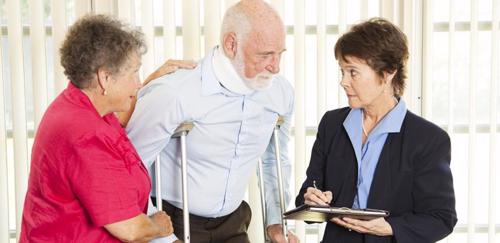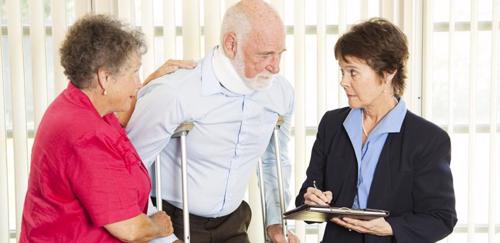 Even if you do not feel injured seek medical attention. It is common to sustain internal injuries after getting involved in an accident. They are devastating and may not be immediately apparent to you. Visit a doctor and have them conduct a thorough medical assessment. Keep the receipts and records as they will be needed further down the line.
How Can A Lawyer Help My Truck Accident Claim?
A truck accident lawyer will start by investigating the facts surrounding the crash. They will collect the images from the crash, get a statement from the police, and talk to witnesses to establish what happened and who was at fault. From here, they will file a claim and request for compensation to cover for the damages you suffered.
Here, the defendant will propose an out of court settlement, which will force the two parties to go into negotiations to see if they can agree on a sum. If the defendant and plaintiff cannot agree on a reasonable sum, the matter will have to proceed before a jury where a lawyer will represent you. They will lay the facts bare and convince the jury why you need to be awarded the compensation amount indicated.
What Type of Compensation Can I Receive?
The total amount of compensation you can receive from a truck accident claim is the sum of three different ones.
Economic damages are ones that can be measured financially, for instance, lost wages, cost of repair of your car, medical expenses, and cost of hiring a caretaker, among others.
Non-economic damages are subjective and cover things that cannot be assigned a definitive financial value. They include loss of enjoyment, consortium, and emotional stress, among others.
Punitive damages are not meant to compensate for any loss. They target to punish the offender and discourage them from any future negligent behavior.
How Much is My Truck Accident Claim Worth?
There is no fixed amount of money that one can get assigned as compensation, as it all depends on the circumstances surrounding the crash. The amount is meant to compensate you for the damages sustained after the accidents and reinstate you to the previous station you were before the crash.
Is There A Deadline for Filing a Claim?
The statute of limitations for filing a truck accident claim in Arkansas is three years from the date of an accident.
How is Fault in a Truck Accident Determined?
The fault in a truck accident is determined by weighing the totality of circumstances surrounding the accident and establishing which entity was responsible for what percentage of it. This is because Arkansas is a "contributory negligence" state, and some portion of the blame will be assigned to both parties. If the plaintiff is responsible for more than 50% of the responsibility, they won't qualify for any compensation.
Can a Lawyer Prove the Truck Driver was Negligent?
After investigation, a diligent lawyer will put the pieces together and present their view of the crash. They will show that the driver was negligent and acted contrary to what is expected of them, and this resulted in an accident.
Who Can be Held Liable For A Truck Accident?
Truck accidents are different from regular car accidents due to the number of entities involved and how more parties can be held liable for the damages caused by the accident. The other parties include;
The trucking company
The truck driver
The truck maintenance company
The loading company
The passenger vehicle driver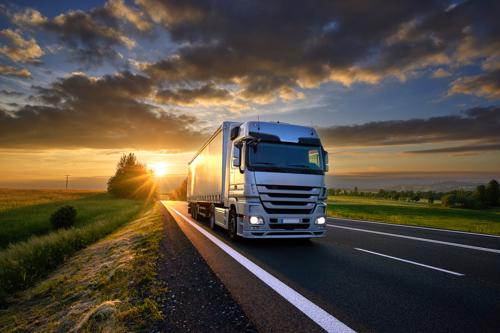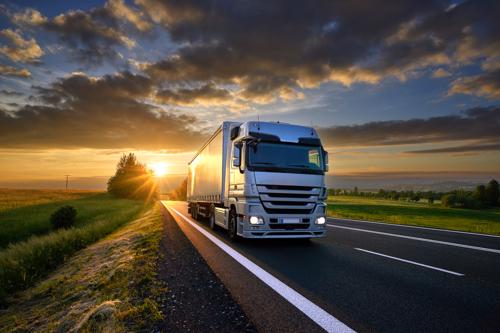 While the driver is the easiest entity to blame in the event of an accident, the laws in Springdale, Arkansas, indicate that any trucking company that has a trucking permit is liable for all crashes that involve a truck that displays their name. Before, these companies would try to avoid liability by pinning it to the drivers, but the statutes are clear now.
Contact A Springdale Truck Accident Lawyer Today
Arkansas is very strict on laws affecting trucks and how they should be managed, and you need the help of an experienced lawyer to see you through this claim. Looking at the number of entities that might come into the picture, it is evident that you will be facing some big hitters. Being in a truck accident can prove devastating, let an attorney at Keith Law see to it that you are compensated fairly while you recuperate.