A car accident is never an easy ordeal to overcome. The possible legal proceedings that follow only make the situation more difficult. Working with a Rogers car accident lawyer who specializes in car accidents can provide some much-needed relief. This is especially true if the accident was caused by a manufacturer defect in the car.
Our Rogers car manufacturing defect lawyer can help you through the legal process. When you meet with us we can help determine:
The manufacturer defect that led to your accident.
Who is liable for these damages.
What you can do to receive adequate compensation.
To get your claim started call Keith Law Group at (479) 326-7761.
Statistics On Car Defects And Recalls
There are more cars on the road every year and more miles driven across the country. All of those cars and miles result in more than 16,000 accidents every day and 6 million every year. The majority of these accidents are caused by a human error with the involved parties.
However, some of these accidents are not the fault of drivers. They occur because of defects in the vehicle that was the responsibility of the manufacturer. A survey conducted between 2005 and 2007 known as the National Motor Vehicle Crash Causation Survey determined that less than 10 percent of accidents are caused by a defect or the environment.
This percentage might seem small, but compared to the total number of car accidents it is a significant amount. There were more than 48 million vehicles affected by safety recalls annually between 2014 and 2016. That number dropped to between 25 and 30 million between 2017 and 2018. It's good news that the number is declining, but that means we're still seeing millions of vehicles hit the road with defects that could potentially lead to accidents.
Common Types Of Car Manufacturer Malfunctions
Today, we see many vehicles that suffer from software-related defects. More than 8-million of these defects were reported in 2018. However, there are some other very common types of defects that have been plaguing manufacturers for decades. Here are some that could lead to an accident or make the results of an accident much worse.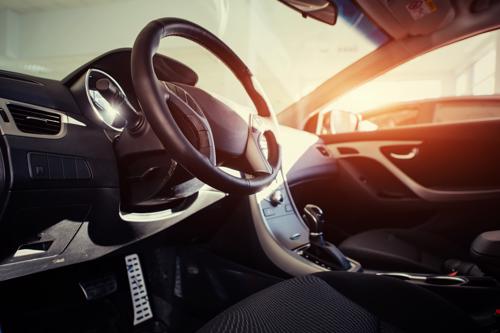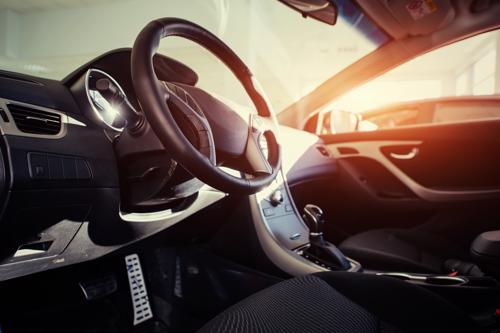 Seat Belt Failure
This is one of the most basic and important safety features in any vehicle. They are responsible for saving more than 14,000 lives a year. A defective seat belt isn't commonly the cause of an accident, but it can result in very serious injury when an accident does occur.
Airbag Failure
Similar to the seat belt, this is a very important safety feature. A driver involved in an accident without a properly working airbag is far more susceptible to serious injury. There have also been recalls in the past, such as the Takata airbags recall, that involved defect airbags exploding and causing injury.
Seatback Failure
The seatback isn't often viewed as a safety feature, but it does protect the body during a rear-end collision. A faulty seatback might collapse when a vehicle is rear-ended at speeds less than 30 mph. This could result in the driver losing control of the vehicle or being ejected from the vehicle entirely.
Brake Failure
This is every driver's worst nightmare. Traveling at any decent speed can be disastrous if there are no brakes to help you stop. Luckily, the NHTSA claims that only around 2 percent of accidents are caused by this type of defect.
Power Steering Failure
Power steering systems have improved dramatically over the past five years. Nonetheless, defects have occurred. GM was forced to recall more than one million vehicles between 2016 and 2018 because the electric power steering system could potentially fail.
Tire Failure
Tire-related crashes are surprisingly common and often very serious. In 2016, the NHTSA stated that 733 automobile fatalities were caused by a tire malfunction. That number is significantly higher than most other accident fatalities caused by a manufacturer defect.
Rollover Accident Roof Collapse
A defective roof will often collapse during a rollover accident. This could be caused by a problem with one of the smaller elements responsible for keeping the roof in place. There are newer safety features designed to reduce the likelihood of this occurring but drivers of older vehicles are at a greater risk.
Faulty Gas Tank Fires
The gas tank is not a place where you want to experience a defect, yet it is all too common. Chrysler and Ford have both issued large-scale recalls in the past due to gas tanks that easily caught fire or exploded. The problem may be the location of the gas tank or its durability.
Liability For Car Accidents Caused By Manufacturing Defects
Winning an appropriate settlement can be difficult even if a vehicle does have a manufacturer default. The job of the car accident lawyer is to clearly establish liability and ensure the client receives their compensation. Here are three ways this can happen.
Liability
In a product liability case involving car parts, the lawyer demonstrates that the part is defective due to operation or design. If the manufacturer's defective product is what caused the injury, then the injured party can receive compensation for their losses. This is true even if they are not aware of the defect.
Negligence
These types of cases focus more on the actions of the manufacturer. If it is believed they acted in a way that caused this incident to occur without taking reasonable precautions, then negligence may be involved.
Breach Of Warranty
Manufacturers often make strong claims about their products. If a product is actually unsafe or defective despite manufacturer claims, then there may be a breach of warranty. This is not a very common case type today.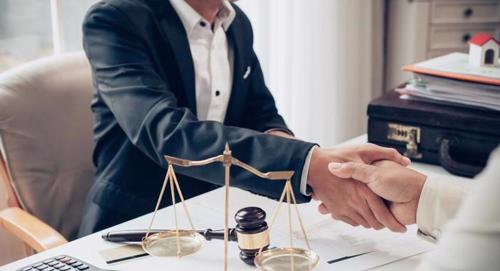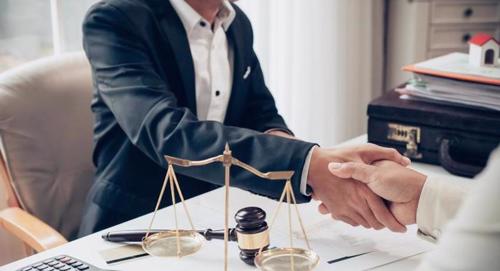 What To Do After A Car Accident Caused By A Defect?
It's important to take the correct steps if you believe your accident or injury was caused by a car accident defect. First, you should preserve the car in its current condition. Making any changes or repairs to the damaged vehicle would make it extremely difficult to win the settlement. During this time you should not accept any settlement offers from the insurance company or manufacturer. Instead, you need to immediately contact our lawyers who specialize in car defect liability in Rogers, Arkansas.
Get The Help Of Our Rogers Car Manufacturing Defect Lawyers
As responsible drivers, we should all do our best to stay safe on the road. Not only for ourselves but for those around us. Unfortunately, manufacturer defects are a serious problem that affects many millions of vehicles every year. If you've been injured in an accident and your vehicle is one of those millions that are defective, then you should call us immediately.
We'll help you manages the claims process, prove liability, and negotiate your settlement. Pick up the phone and call us at (479) 326-7761 if you've been injured due to a defective car part.