On Roger's busy roads, traffic accidents are bound to occur and you may need a Rogers car accident lawyer.  Usually, in the best-case scenario, only the cars involved in the crash get damaged. Sad to say, in many incidents, the people involved are hurt. Injuries resulting from a car accident are not to be underestimated; they can be serious and even fatal. Besides, the effects are devastating on families, work, and personal lives.
If you've been affected by a car accident in Rogers, Arkansas – either as a passenger or a driver – you're entitled to compensation in three ways:
By filling a claim with your insurance company
By filing a third-party claim against the at-fault driver's insurance provider
By filing a personal injury suit in civil court against the at-fault party
It would be best if you talked to an experienced Rogers auto accident lawyer about how you can seek compensation. The highly-qualified and dedicated attorneys at Keith Law Group can help alleviate the financial costs associated with a car accident. We provide expert legal help and advice throughout the insurance claim and personal injury lawsuit process. Don't delay; call us today at (479) 326-7761 or use our online contact form.
You're more than a case number! We care. We Listen. We represent your interests with commitment.
Arkansas Auto Accident Statistics
According to preliminary reports from the Arkansas State Police, at least 282 road deaths occurred in Arkansas in the first six months of 2020. This number is a 16% increase over the first six months of 2019. The number of deaths resulting from crashes on Arkansas roads is surprising because overall traffic on roads throughout the country plunged because of the coronavirus outbreak.
According to data compiled by the federal Centers for Disease Control and Prevention, in 2018, when compared with other states, Arkansas ranked sixth after Mississippi, which ranked first, followed by Alabama, South Carolina, New Mexico, and West Virginia in regard to deaths per capita related to motor vehicle crashes.
Most Dangerous Arkansas Roads
Highway 12 in Northwest Arkansas, which stretches from Oklahoma to Highway 13, running through Rogers and Hobbs State Park, can be considered the most dangerous road in Arkansas. Surprisingly, only one fatal accident occurred on this road in 2018 – the most recent year for which statistics are available.
Do you need additional information regarding car accident statistics in Rogers and Arkansas? Keith Law has compiled information for car crashes, including access to traffic accident reports.
How Much Does A Rogers Car Accident Attorney Cost?
Many people associate hiring experienced attorneys with spending a lot of money. At Keith Law, there are no upfront costs, hidden fees, or charges. We have a strict "No Win No Fee" policy that alleviates your financial burden as your claim is pursued. We also offer a free initial consultation for car accident injury claims.
What Steps Should I Take After An Auto Accident?
In the event of a car accident in Rogers, try and stay calm and make an attempt to keep off the road. We understand this is easier said than done – considering the shock that kicks in immediately after an accident. Here are steps to follow after a car crash:
Check On Other Parties Involved
The immediate priorities following a car accident are to check your injuries and whether other parties involved have been injured or killed.
Contact The Police
If it's a fender bender, you don't need to contact the police. However, if someone was injured or killed, or there's extensive damage to property, call the police.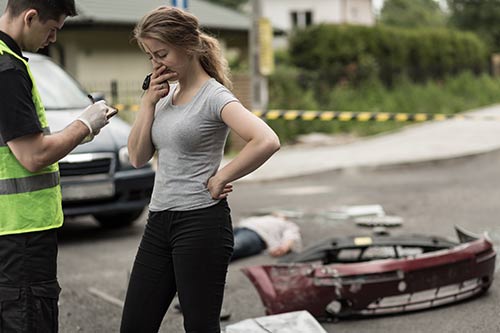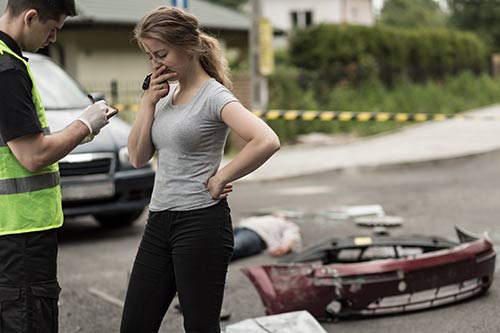 Do Not Leave
Make sure you remain at the scene of the accident. You don't want to be mistaken for a hit-and-run driver.
Exchange Info
Collect the name, phone number, address, registration number, and insurance info from the other parties. Also, get witness contact information if possible. If the other driver is not the owner of the vehicle, make sure to collect the owner's name and address. You should provide the other driver and the police with the same information.
Record The Scene
Depending on the severity of your injuries, and if you have the presence of mind, take out your phone and take pictures of the accident scene. Ensure you capture any pertinent facts such as the weather conditions, the state of the road, the vehicles' position, the volume of traffic, etc.
Never Admit Fault
You should never admit any liability for the accident or blame yourself for what happened.
Seek Medical Attention
Even if you have the presence of mind, and your injuries don't appear to be severe, you must seek emergency medical treatment. Delays could jeopardize not only your health but also your claim. When you visit a doctor, tell them about all injuries to ensure no detail is left out when you pursue compensation.
Call A Car Accident Lawyer!
The other crucial step after an accident is to call a skilled auto accident attorney. You will face many challenges when you file a claim with the insurance carrier. The process will get even more difficult if you're filing a lawsuit in civil court. An experienced Rogers car accident lawyer can guide you through the complicated steps involved in making a claim after a car accident.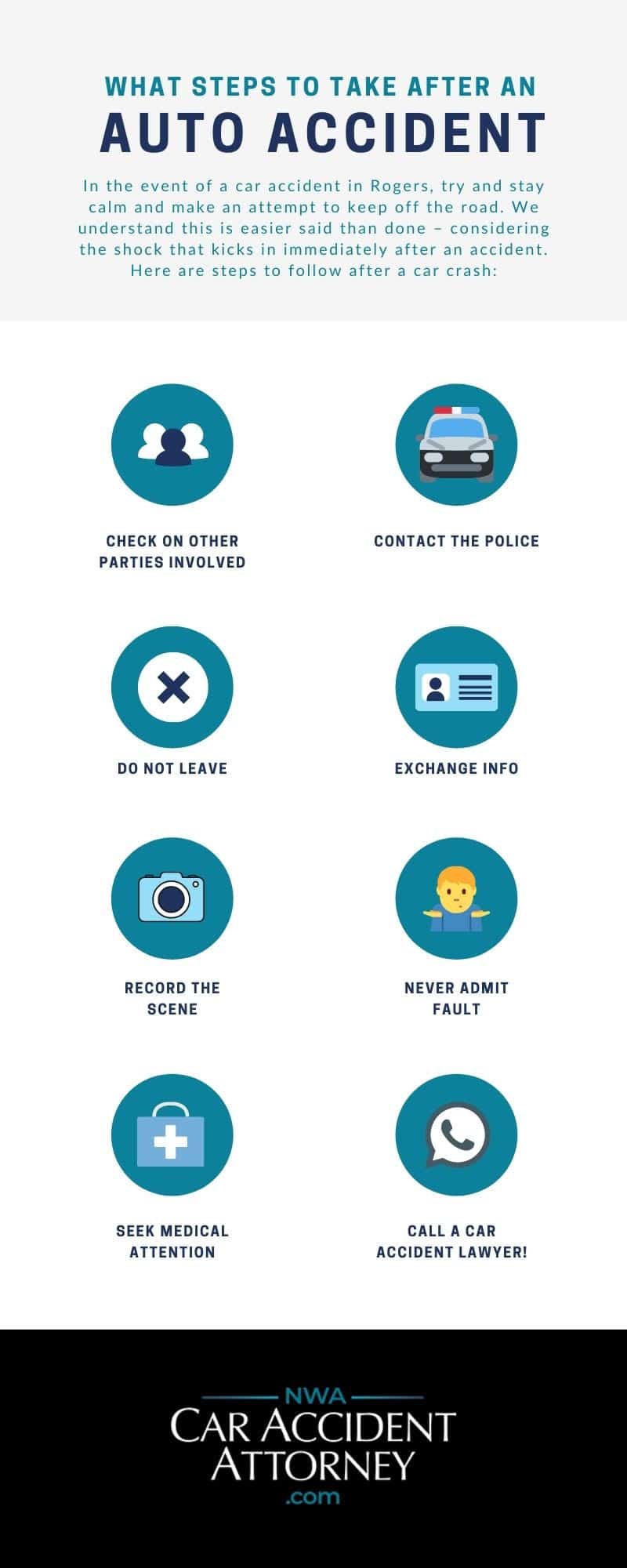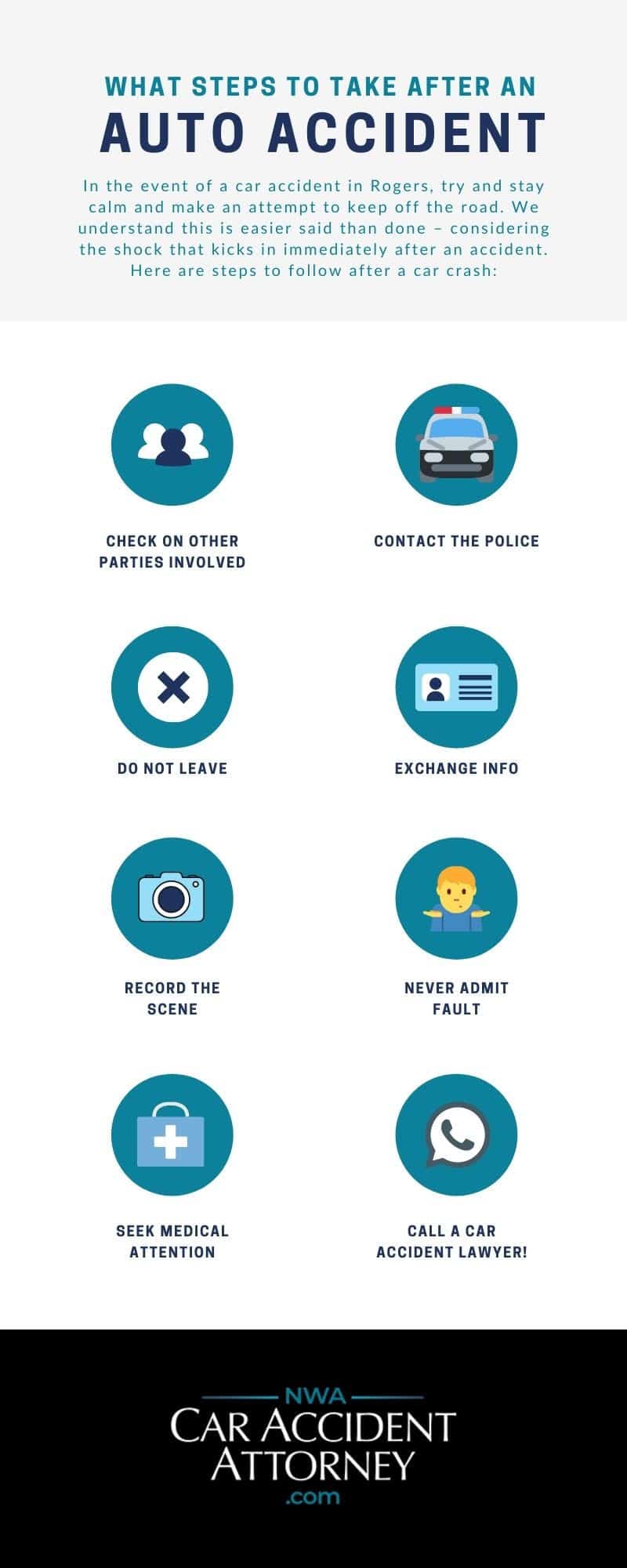 What Is The Average Settlement Figure For A Rogers Car Accident?
If you have been injured in a car accident, as a pedestrian, passenger, or driver, you may wonder how much the case is worth. Considering that every case is different, it is impossible to say that there is such a thing as an "average settlement." To determine a fair settlement for your car accident case, the parties and their lawyers will likely consider auto insurance coverage, medical bills, car repairs, medical bills, and lost wages. If you need to get a better picture of how much the average settlement for a car accident is, consult a reputable car accident lawyer.
Here's a look at what you can recover from your insurance claim after a car crash in Rogers based on Arkansas's mandatory insurance requirements:
$25,000 for property damage
$25,000 for injury or death of an individual (yourself, another driver, passenger, pedestrian, etc.)
$50,000 for injury or death of more than one individual in a single-car crash
Note that insurance carriers won't pay more than the policy limits.
When Should I Get An Attorney For My Car Accident Case?
As a victim of a car accident in Rogers, Arkansas, you may be wondering, "when should I contact a car accident lawyer? Do I need to recover first before contacting a lawyer? Or should I just submit my insurance claim and wait to receive a check?" It's rarely that easy. If you're involved in a car crash, you should contact a lawyer right away! Even when you expect to receive a settlement for the accident, hiring a lawyer helps.
Why Do I Need An Auto Accident Lawyer?
Claiming car accident compensation from insurance companies or filing a lawsuit against the at-fault party can be confusing, overwhelming, and nerve-wracking at a time when you're most vulnerable. Our car accident attorneys bring years of experience and a proven track record to the table. There are many ways that our team of lawyers can strengthen your car accident claim and increase your chances of recovering maximum compensation. We can help you with:
Investigating The Accident
When you begin working with our lawyers, they will start by examining the facts surrounding the crash. They may send expert investigators to the scene, recreate the crash, take photos of injuries and property damage from the accident, gather witness statements, go through police reports, and anything else that may be useful in strengthening your case.
Case Preparation/ Filing A Lawsuit
If you're going to be filing a suit against the at-fault driver, our lawyers will prepare for the case, file the lawsuit on time, and work towards a successful claim for your car accident lawsuit.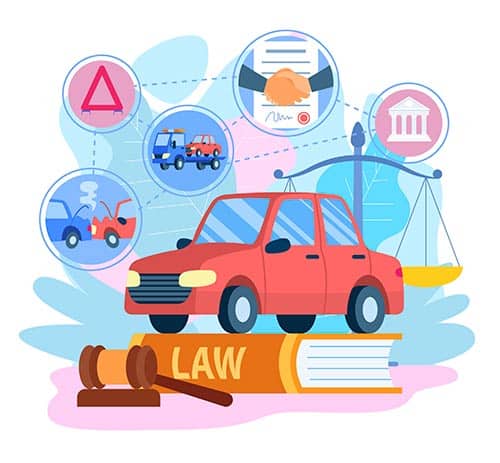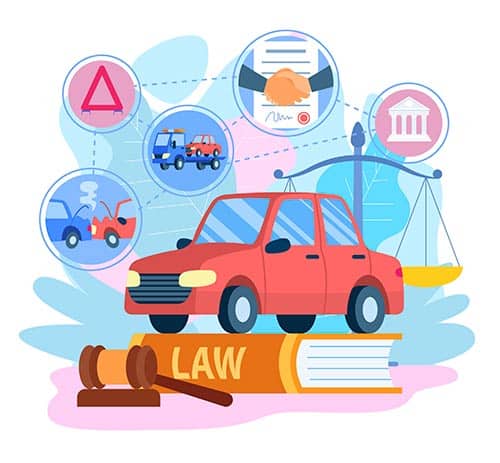 Calculating Damages
Even when the other driver was at-fault, in Arkansas, you must prove that the other driver was not only negligent, but you also suffered measurable damages as a result of the accident. Our lawyer will focus on all damages so that you recover everything you need to get your life back on track.
Filing An Auto Insurance Claim
After investigating the crash, determining fault, and all possible damages, our highly-skilled car accident attorneys will file a car insurance claim on your behalf. We can help with filing an insurance claim with your insurance carrier and against the at-fault driver's car insurance.
Settlement Negotiations
Insurance carriers aren't just going to accept your claim and give you the compensation you need and deserve. They will play tricks, offer you a low-ball offer, or use delay tactics in the hopes that they get rid of you as fast as possible. Our lawyers have dealt with insurance companies many times in the past and will use that experience to maximize your car insurance settlement.
Trial Preparation & Representation
Our attorneys will ensure that they have sufficient and accurate information to win the case if it goes to trial.
Ultimately, our Rogers car accident lawyers will work on behalf of your interest to ensure that you receive the legal support you need to recover maximum compensation.
What Type Of Damages Can I Recover For An Auto Accident Case In Rogers, Arkansas?
After sustaining injuries from a car crash, you may be wondering what damages you can recover. In Arkansas, car accident victims can recover three types of damages.
Economic
These are monetary or compensatory damages awarded to the victim to help restore you to the financial position you were in before the accident. Economic damages include:
Past, current, and future medical bills
Rental car
Lost income
Lost future wages potential
Modifications to your property
Non-Economic
These are intangible damages or damages that cannot be quantified. Non-economic damages are also awarded to compensate the victim for abstract losses – physical and emotional. They include:
Pain and suffering
Emotional anguish and distress
Loss of enjoyment of life
Worsening of prior medical condition or injuries
Punitive
These are awarded explicitly by the judge or jury to punish at-fault drivers for any reprehensible conduct.
Note that both non-economic and punitive damages are not meant to pay you back for expenses incurred as a result of your injuries.
How Much Should I Expect To Receive For Damages Recovered?
Recovering maximum compensation for all damages in your car accident case is essential. Especially if you sustained severe injuries, you might be facing financial difficulties in your life. Plus, you could be forced to live with a disability. Simply put, your life might never be the same again after a car accident. Rogers car accident attorneys understand you want numbers. You want to know what you can expect to receive for damages recovered in your car accident claim.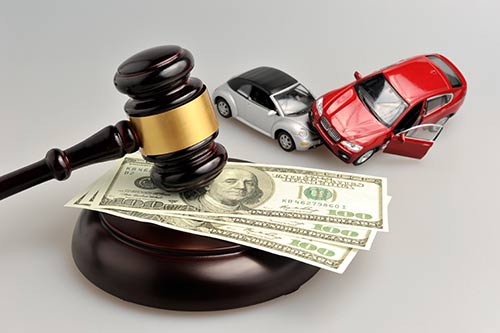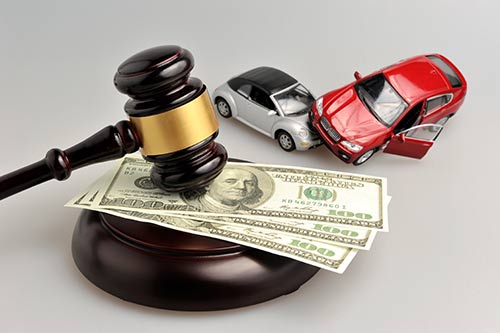 Unfortunately, there's no way to tell the exact amount you can receive. However, there's no limit to the amount you can receive for damages recovered. According to Arkansas Code § 16-55-208(b)(1)- (2), punitive damages, on the other hand, are capped at $250,000 or three times the amount of economic/compensatory damages, whichever is greater, and must not exceed $1 million.
Ultimately, knowing how much you can receive for recovered damages comes down to how your attorney can prove your case and how willing the jury is with awarding damages. To understand how much your case is worth, contact our law offices.
How Is Fault Determined For Car Accident Cases In Northwest Arkansas?
Arkansas is a tort or fault state, which means that you must prove the other party's negligence or fault to recover damages. Proving fault can be challenging on your own. It often involves going through police reports, witness statements, reviewing city and state traffic laws, understanding "no-doubt" liability to persuade the insurance company, and court if you file a lawsuit against the at-fault driver.
The accident was my fault; can I claim compensation? Yes, you can still pursue compensation in Rogers, Arkansas, even if you were partly at fault in causing property damage or your injuries. Arkansas operates under "modified comparative" law. Under this law, the damages you recover will depend on your degree of fault. If you were 20% responsible, and the jury awards $300,000, your compensation is reduced to $240,000.
Is There A Time Limit For Filing My Insurance Claim After An Auto Accident?
Yes, there are strict time limits set by Arkansas state laws. For this reason, it's crucial you speak with a Rogers car accident lawyer as soon as possible. Generally, according to Arkansas's statute of limitations for injury to person or personal property, you have three years from the date of the crash to file the suit. However, several factors can affect this time limit. So please speak to our lawyers immediately if you're injured on the roads.
How Can An Attorney Help Me File My Insurance Claim?
Auto insurance is sure to play a significant role in any case filed after a car accident. Arkansas requires vehicle owners to carry defined minimum amounts of coverage to operate automobiles legally on Arkansas's roads and highways. An auto accident attorney understands the different coverage available on your policy, which can simplify the claim process. In some instances, even when the correct type of insurance covers you, your insurance provider may limit your payout. In these situations, a lawyer can help determine whether you can proceed to file a dispute claim against your carrier.
My Insurance Claim Was Denied. What Next?
Many people forget that insurance companies are for-profit businesses and will go to great lengths to find loopholes in your contract or manipulate the facts of your claim to avoid payment. If your claim was denied, or you were offered an unreasonable settlement, don't fret. Our Rogers car accident attorneys have helped many policyholders successfully claim compensation and can do the same for you. We have witnessed insurance carriers incorrectly assign fault to policyholders to increase premiums and avoid payment. The legal experts at Keith Law can review your policy, lodge a dispute claim, and help ensure you get the full amount for your claim.
Do I Have A Case?
One of the most common questions at the Keith Law firm from clients concerning car accident claims is, "Do I have a case?" To answer this question, we must review your car accident case, and we can only do that if you come in for a free no-obligation initial consultation. Understanding the circumstances and facts surrounding your accident can help us determine whether you have a case. This way, our attorneys can develop a personalized strategy tailored to help your case move along smoothly and lead to a quick and fair settlement.
What Happens If The Other Driver Doesn't Have Insurance?
Unfortunately, not all drivers are insured. Statistics show that more people choose to drive with bare minimum auto insurance coverage; more than 16% of Arkansans are not insured. Now more than ever, you must include uninsured and underinsured coverage (UM/UIM) on your policy to protect yourself. In Arkansas, there's a statute that mandates that insurance providers offer you uninsured motorist coverage, which can provide coverage for uninsured motorist bodily injury (UMBI) and uninsured motorist property damage (UMPD).
If the at-fault driver is not insured or is underinsured, the UM/UIM coverage can be a lifesaver. Should your property be damaged or in case you sustain injuries in a car accident, your carrier will pay some of the expenses. However, note that this is an opt-out system. Therefore, while it will be provided to you by your insurance carrier, you can always opt-out.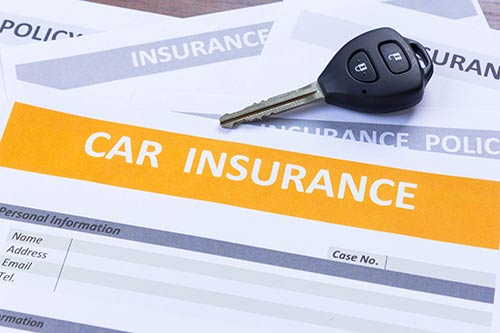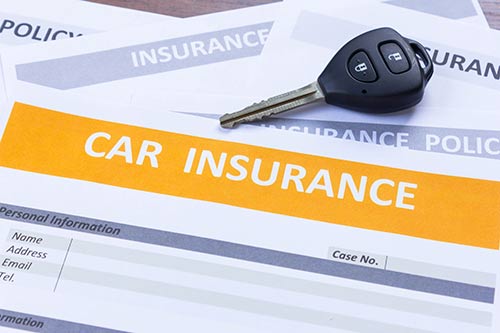 Sadly, even underinsured/uninsured coverage doesn't provide peace of mind because of bad faith insurance practices. Your insurance company might try to wiggle its way out of its obligations. Sometimes, they might present policyholders with low-ball offers. If you were involved in an auto accident in Rogers with an uninsured or underinsured driver, contact a reputable car accident lawyer. They can protect your rights when filing your insurance claim and make sure your claim is foolproof to get the full settlement for your claim.
How Can I Obtain An Accident Report In Rogers, Arkansas?
After a car accident, the investigating officer who arrives at the scene will create a police report. The report contains a summary of details about the crash. It will also include the officer's professional opinion regarding how the accident occurred. Police reports are crucial in helping attorneys determine fault. There are two ways to get a police report:
You can request a copy of the report from the police officer at the scene of the accident. They will often give you a "crash receipt" with a unique identification number for the report. You then need to contact the traffic division or Records unit, which handles the maintenance, storage, and release of accident reports and criminal reports generated within the Roger City Police Department.
If for some reason you don't get the report at the scene of the crash, you can still call or visit Rogers Police Department and provide them with your name and the date, time, and location of the accident. This will help them find the police report. Expect to pay a small administration fee before they send you a copy of the accident report.
The second way is to ask your insurance provider to send you a copy of the accident report.
If you want to obtain an accident report or have trouble getting one, or maybe you want to fill one of your own, a car accident lawyer can help. Auto accident attorneys have experience in handling accident reports and can help you navigate this process.
Types Of Car Accident Cases We Handle
Our Rogers auto accident lawyers have experience in virtually every type of car accident case, but the most common we've seen are:
Head-on Collisions
Speeding Accidents
Rear-End Accidents
Rollover Accidents
Speak With An Experienced Rogers Car Accident Lawyer
If you suffered any injuries in a car accident in Rogers, Arkansas, you need car accident attorneys with the experience to help you obtain fair compensation. Choosing a knowledgeable, understanding, and dedicated law firm for legal advice and representation in one of the best ways to ensure you recover damages to the full extent allowed under Arkansas state laws and receive a fair settlement from your insurance carrier. Call us at (479) 326-7761 for a free, no-risk initial consultation.