Tires are vital components of vehicles, and your safety on the road could depend on these tires' proper functioning. Sadly, tire problems contribute to a significant amount of accidents in the U.S. today. Particularly, tire blowouts may occur due to various tire defects and may lead to fatal accidents. Tire blowouts occur when air escapes abruptly or slowly from the tires while the vehicle is on the road.
What follows is a great deal of friction between the road and the tire, which causes the tire to overheat. The process ultimately damages the tire's structure, ending in a blowout. If you have experienced a tire blowout contact a Rogers tire defect lawyer at Keith Law Group to discuss your legal options.
Get Legal Help After a Tire Blowout Accident
If you have been involved in a tire blowout accident in Arkansas another party may be liable, and you may have the right to receive compensation for your injuries. Our team of attorneys at Keith Law Group are qualified and experienced and can advise you on the legal steps you can take towards pursuing compensation for your injuries. Call our Rogers car accident lawyers today at (479) 326-7761 to schedule a free consultation.
Tire Defect Accident Statistics in the U.S.
According to the National Highway Traffic Safety Administration (NHTSA), the number of tire-related accidents in the U.S. has recently surpassed those caused by cell phone distraction. The NHTSA also reported that 738 people died in tire-related accidents in 2017. With such fatalities, the number of those injured due to these accidents could be greater. If you or your loved one were injured in a tire blowout accident, it is important that you call an experienced tire blowout accident lawyer in Rogers, AR, to advise you on your legal options and help you file a claim.
Common Tire Defects
Tires can be defective in different ways. Normally, these defects will fall into any of these categories: design defects, manufacturing defects, or unclear instructions on the safe use of the product. Just like with any other defective product, individuals may suffer injuries caused by tire-related accidents. Some of the common tire defects include:
Tread separation
Tires made with some specified components missing
Tread and steel belt separation
Tires manufactured without including the proper separation prevention design features
Improper puncture repair
Improper retreading
Improper tire mounting
Mounting the wrong tire size
Brands Who Have Issued Tire Recalls
It is a common occurrence for tire brands to be recalled if it is established that some of their models in the market are defective. While it may be difficult to tell how many brands get recalled, or the frequency of recall, it is common for members of the U.S. Tire Manufacturers Association to recall defective tires. Manufacturers are expected to conduct inspections and quality control checks to keep defective tires off the market.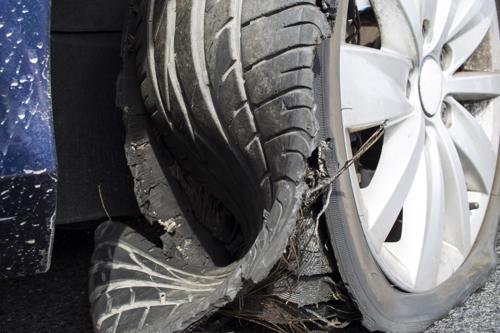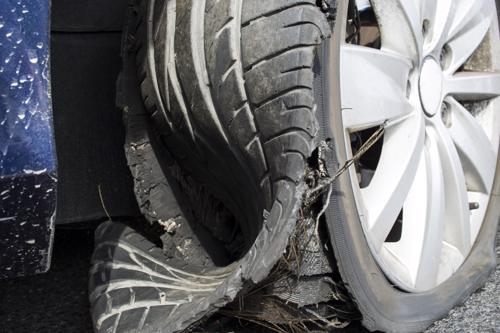 Recently, there have been recalls involving the following brands:
Cooper
Cornell
Kumho
El Dorado
Mastercraft
Vanderbilt
Starfire
Signs You May Have a Tire Problem
If you notice these signs you should have your tire replaced:
Excessive Vibration
While some degree of vibration is inevitable while driving, excessive vibration can indicate a tire problem. Most times, this cannot be remedied by balancing a tire and may require that you replace the tire altogether.
Wobbling
This can be felt at low speeds and is one of the most obvious signs of a tire problem. It is caused by the severe separation of the tire's internal belts, making the pressurized air to press onto the rubber tread. This results in a large bubble on the tread, which causes the wobbling.
Noise
While some tire noises may be normal, constant humming sounds that change with the vehicle's acceleration may be a sign of chopped tread. Thumping sounds could hint at a flat spot in a tire, and having a professional to check your tires could help establish the problem and replace the tires at fault.
Loss of traction
Another sign of tire problem is the lack of wet traction. Normally, this will result from the tread wearing down and therefore means that the tire needs to be replaced.
Visual signs include cracks in the sidewall, blisters, and bulges on a tire.
How to Avoid a Tire Blowout
These maintenance steps can help you avoid a tire blowout:
Monitor Your Tire Pressure
Regularly check the pressure of all tires, including the spare tire, to ensure they are well inflated. This should be done when the tires are "cold" or simply when the car hasn't been driven for at least three hours. It is also advisable to stick to the permissible inflation pressure when inflating the tires (the kPA or psi is found on the tire).
Replace Tires on Time
Whenever your tire tread is worn down to 2/32 of an inch, you know it's time to replace your tire. Check your tire's tread monthly, preferably when checking the pressure. Uneven or significant tread wear should be a signal to replace your tire.
Tire Rotation
Tire rotation ensures even wear of the tires, which minimizes tire blowout chances due to uneven wear.
Proper Alignment and Balancing
Balancing ensures that the wheels turn properly and prevents uneven wear.
Use the Correct Sized Tires
Too big or too small tires may increase the risk of a blowout, and it is advisable to select the recommended tire size when replacing tires.
Avoid Overloading Your Vehicle
Overloading can easily lead to a tire blowout, as excessive weight can exert abnormal pressure on the tires. It is, therefore, important that you observe the weight limit as provided by the manufacturer.
Check for Tears or Other Deformities
Tire blowouts can also be avoided by ensuring your tires aren't torn and that there are no tire bubbles or any other deformities. In case you spot any deformity, have the tire checked by a professional.
Try to Avoid Potholes
Be careful not to run into potholes or other debris as they may damage your tires and increase the risk of a blowout.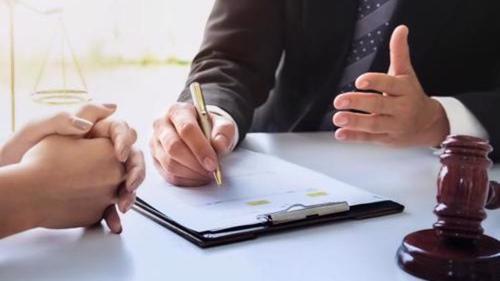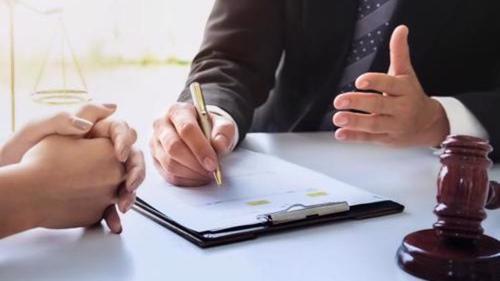 What Should You Do After a Tire Blowout Accident?
To help prove your tire defect claim after an accident in Rogers, Arkansas, we recommend you:
Keep the Tire as Evidence
The tire may be used to determine the main cause of the blowout and whether the manufacturer was at fault by releasing a defective product into the market.
Contact an Attorney
Litigation of tire blowout accident cases is complex, and it is important to work with a qualified lawyer from the start.
Our Rogers Tire Defect Lawyers Offer Free Consultations
A tire blowout is a phenomenon that occurs when air escapes abruptly or slowly from a tire. Sometimes, tire blowout accidents may be unfortunate and unavoidable. In some instances, a defective tire could have been the cause of the accident. If you suffer injuries from a tire blowout accident, it is important that you seek the counsel of an experienced tire blowout accident attorney to know your legal options.
Our team of committed Rogers tire defect lawyers are experienced in tire blowout accident cases and can help prove liability and guide you in filing a claim. Call us today at (479) 326-7761 for a no-cost consultation with our experienced lawyers.