Accidents involving commercial trucks are common and may involve different issues and laws than usual auto accidents. Injuries from truck accidents can be catastrophic. These accidents can kill the victims, and those who survive are left with terrible injuries that may take many years to recover from.
Most victims who survive these crashes have to put up with a decreased quality of life. For such victims, it's wise to hire a Rogers truck accident lawyer who can build a strong case and file a claim to seek compensation for damages and provide quality representation if your case goes to trial. At Keith Law, we are highly experienced in auto accident lawsuits and all the resources needed to pursue your case. If you or your loved one have suffered injuries following a truck accident, call us today at (479) 326-7761 to schedule a consultation.
Truck Accident Statistics in Arkansas
According to the National Highway Traffic Safety Administration, there were 86 fatalities in truck accidents in 2018. These accidents included crashes involving at least one truck or a truck that rolled over. Given these fatalities, it is likely that a lot more people were left injured.
What Should You Do After a Truck Accident?
If you have been involved in a truck accident, it is important that you do the right things. For a better chance of building a strong case and winning your claim, ensure that you follow these steps:
Call 911
Once you call this number, be sure to answer any questions the call-taker may have so that you get the right kind of help immediately. It is important that both an ambulance and the police arrive at the scene.
Help Others
If you are in a position to help other injured individuals, do so as you wait for assistance to arrive.
Exchange Info
While you're still at the accident scene, you should exchange information with other parties involved in the accident. Most importantly, ensure you get their full names, contact information, driver's license details, license plate number, insurance company, and policy number.
Document the Scene
Take pictures of the scene, capturing the vehicles and parties involved in the accident, any injuries to you or other parties, specific damage to your vehicle, and any marks on the road. It is also important to speak to witnesses and even take their contact information.
Seek Medical Attention
After collecting vital information, be sure to see a doctor to get checked for any serious injuries, such as internal injuries.
Contact an Attorney
An experienced Rogers truck accident lawyer can advise you on the next legal steps that you can take. If you have a strong case, they will help you file a claim and build the case to get compensation for your damages.
 What are the Laws Regarding Truck Accident Liability in Rogers, Arkansas?
Arkansas is an "at fault" state when it comes to auto accidents. This means that the party liable for the truck accident is also held responsible for the damages caused. While most truck accidents in Arkansas are attributed to driver negligence, other factors may also come into play. What's more, various parties can be held liable for a truck accident in Arkansas, making these cases difficult to litigate.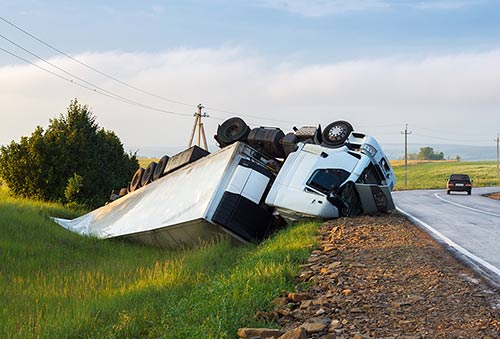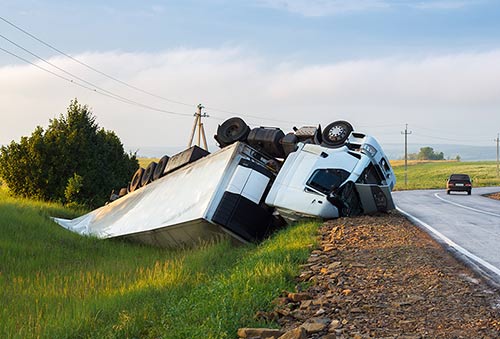 Liability in truck accidents in Arkansas may also be affected by the "modified comparative fault" law. This is a law that impacts accidents where more than one driver is found to be at fault. The comparative fault law works by assigning a percentage of liability to each driver deemed to have contributed to the truck accident. In Arkansas, a 50% bar rule applies – A truck accident victim cannot be compensated by other parties involved in the accident if they contributed to at least 50% of the accident.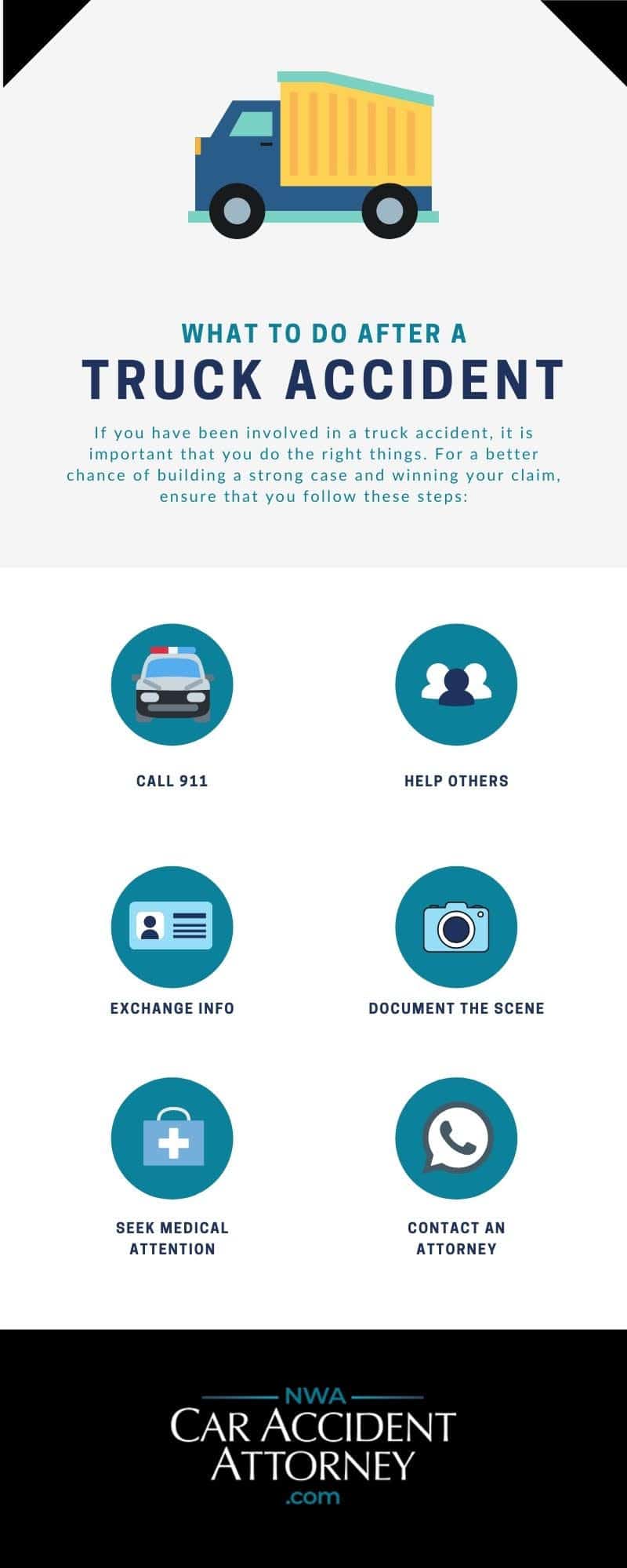 How Can a Truck Accident Lawyer Help?
Truck accidents in Arkansas may be difficult to litigate, and therefore it is important to contact an experienced truck accident lawyer as early as possible. Besides advising you on your legal options after the accident, an attorney can help you with the following:
Investigation
Whenever you file a claim after a truck accident, building a strong case helps you negotiate the maximum possible compensation. It also ensures that you stand a high chance of being awarded compensation for damages if the case goes to trial. While this may sound straightforward, building a strong case requires gathering indisputable evidence that proves that the liable party was truly at fault.
In addition to any evidence documented at the scene, a truck accident attorney can work together with other professionals to collect the evidence required to build a solid case. These could be medical practitioners from whom they may request medical reports. Your attorney can also collaborate with expert engineers and mechanics to determine whether the truck was faulty at the time of the accident. They may also consult accident reconstruction specialists to investigate the party responsible for the accident. Without a truck accident attorney, such investigation may prove tedious and expensive.
Filing a Claim
When filing a claim, your Rogers truck accident lawyer will help you with all the documentation required and also guide you through the process. This ensures that you don't miss any step or leave out any document when filing a claim. By getting all the details right, the defendant's insurance company will be ready to settle your claim to avoid further legal action.
Negotiations
In most instances, the insurance company of the party responsible for the truck accident will find ways to deny your claim or reduce the compensation you deserve. Their team of lawyers will also put up a strong case to justify the reason for denying your claim. Hiring an attorney from Keith Law helps you build a solid case, which means that you are in a better position to negotiate an injury settlement with the insurance company. Your lawyer will also help come up with a reasonable settlement amount so that you don't settle for a low or the first offer tabled by the insurance company.
Litigation
Sometimes, it becomes difficult to agree with the insurance company regarding the settlement for your injuries. At this point, your Rogers truck accident lawyer will advise you to file a lawsuit against the insurance company in a bid to receive your much-deserved compensation. When the case goes to trial, your lawyer will offer you representation and present the case on your behalf.
What Types of Compensation Can I Receive in Rogers, Arkansas?
If you have been involved in a truck accident in Rogers, you can be compensated for the following damages:
Economic Damages
These are losses that can be calculated in terms of money with reasonable precision. They include:
Present and future medical bills
Present and future lost wages
Damage to property (e.g. your vehicle)
Physical therapy bills
Modification to your residence following the accident. This could be the installation of ramps in your home.
At-home nursing care expenses
Non-Economic Damages
These are damages that represent intangible items and could be difficult to calculate since they may not be easily assigned a monetary value. Such damages include:
 Pain and suffering
Emotional distress
Loss of use of limbs
Physical disfigurement
Punitive Damages
These are also known as exemplary damages and are meant to punish the defendant for their negligence. While these are rare, they can be awarded if the defendant acted negligently and single-handedly caused the accident. These damages are often awarded if the accident's victim did not survive or suffered life-threatening injuries.
How Much is My Truck Accident Claim Worth?
To find out how much your claim is worth, it is first important to understand that several policies may exist for the trucking company and defendant. Insurance policies that cover trucks are mandated by the Federal Motor Carrier Safety Administration (FMCSA) and are larger minimum policies compared to those required for passenger vehicles.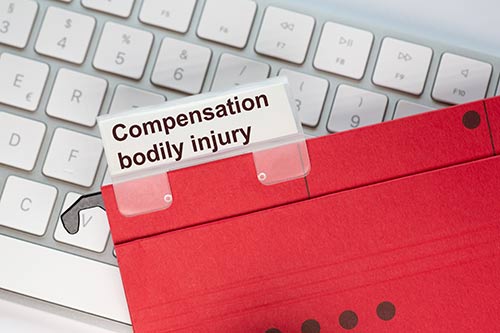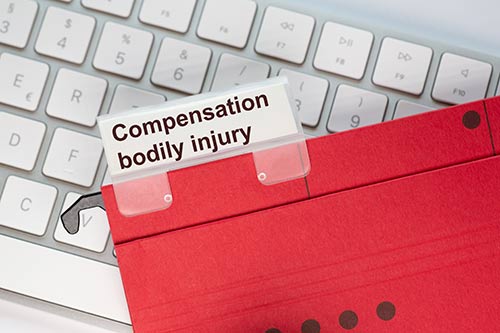 When determining the worth of your truck accident claim, the following factors come into play:
Amount of medical bills (including recurring bills)
Lost wages
Severity of injuries
Pain and suffering
Lost companionship
Loss of use of limbs
Insurance policy
Death
Damage to property (i.e. vehicle involved in the truck accident)
While there may be no actual dollar amount stamped on some of these factors, the claim's worth may be determined by fully investigating your claim and arriving at a reasonable amount for the factors that apply to your claim.
Is There a Deadline for Filing a Claim in Rogers, Arkansas?
For your truck accident claim to be deemed valid, you must file the claim within 3 years of the accident's date. While this might seem like a long time, it is meant to provide the plaintiff with the opportunity to hire a lawyer, find the necessary documents, and file the case.
How is Fault in a Truck Accident Determined?
Determining fault in a truck accident may not be as straightforward as it may seem. Unlike other auto accidents, truck accidents involve more players, including the driver, trucking company, truck owner, and many others. When determining the party at fault, courts also consider the "totality of the circumstances," which means that they consider the state of each driver involved in the accident, road conditions, and any other factor that could have led to the accident.
Where factors such as bad weather and poor road conditions contributed heavily, then the accident is deemed to have been unavoidable. Where one or more drivers are found to have been negligent (drunk driving or speeding), they are likely to be held liable for the accident.
Can a Lawyer Prove the Truck Driver was Negligent?
An experienced Rogers truck accident lawyer can help prove that the truck driver was negligent by:
Demonstrating that they had a duty of care.
Showing that they failed to fulfill that duty of care.
Demonstrating that the failure to meet their duty of care directly caused the accident.
Proving that the accident directly contributed to your injuries.
Who Can be Held Liable?
Various parties can be held liable for truck accidents in Arkansas. Hiring a qualified and seasoned attorney from Keith Law can help prove any of these parties' liability:
The Truck Driver
Through exhaustive investigation, our lawyers can help prove that the truck driver was reckless on the road and that their actions resulted in the truck accident.
The Trucking Company
Trucking companies may also contribute to truck accidents by prioritizing profits rather than safety. Therefore, these companies may be held liable for truck accidents if they are found to have authorized transportation of goods using unsafe trucks or if they put their driver through unrealistic schedules.
The Company Who Loaded the Truck
Unsafe loading may also lead to truck accidents, especially if the trucks are overloaded or the trailer was not coupled properly. In such cases, the company that loaded the truck will be held liable for the accident.
Vehicle or Parts Manufacturers
Where truck accidents are caused by poor-quality parts such as tires or brake pads, the manufacturers may be held liable for the accident.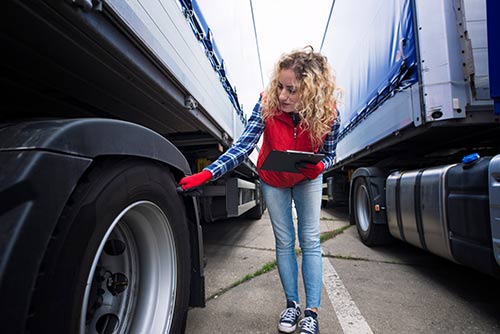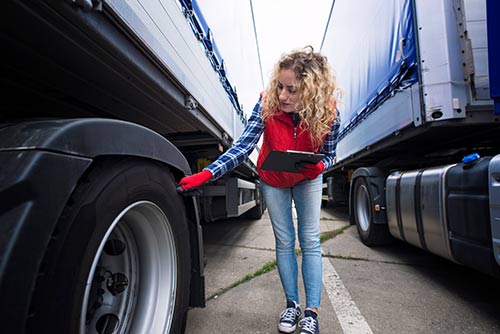 Common Causes of Truck Accidents
There are many reasons truck accidents happen in Arkansas, but it's often because of the truck driver or trucking company's negligent behavior. It only takes a split second – or less – of distraction or mistake to cause a devastating truck accident. Below, we have listed common causes of truck accidents in Arkansas.
Driver Fatigue
Truck drivers are often encouraged by tracking companies to drive long hours to get cargo delivered as quickly as possible. Sadly, driving for long hours leads to exhaustion, and the truck drivers become less responsive behind the wheel. Some even fall asleep while driving. Always be cautious when driving next to big trucks.
Distracted Driving
Truck drivers have a responsibility to be attentive when driving to drive safely. When a truck driver is distracted while behind the wheel by a cell phone or other reasons, they make mistakes, and a devastating accident may occur.
Reckless Driving
Some drivers drive over the speed limit to deliver loads quickly and disregard traffic rules.
Drug Use
Some truck drivers abuse drugs or alcohol while driving. Employers/trucking companies must test in these circumstances.
Oversized or Improperly Secured Freight
Trucks carry heavy loads, which increase the chances of them being involved in a crash if the cargo is loaded correctly. Oversized or improper loading may make it difficult for the truck driver to maneuver the vehicle on parking lots, roads, and highways.
Poorly Trained or Inexperienced Drivers
Trucking companies are required to train their drivers to be equipped with safe and proper truck driving skills. After all, driving big trucks is different from regular vehicles.
Lack of Truck Maintenance
When drivers complete their daily routes, the trucks are taken for inspection, and the drivers fill out inspection reports detailing the condition of the truck. Trucking companies are responsible for handling the maintenance of their fleet. If a motor carrier ignores these reports and fails to maintain the trucks, the result can be catastrophic.
Equipment Malfunction
18-wheelers and other trucks have many moving parts, and sometimes, one of these parts malfunctions. When something like the steering wheel fails, then a truck accident can happen.
Poor Road Conditions
The state of the road, such as lacking signals, poor signage, uneven pavement, icy roads, or missing guardrails, can make a truck collision more likely to happen.
Review Your Claim With A Rogers Truck Accident Lawyer
Truck accidents can be fatal, especially when they involve smaller vehicles. Unlike other accidents, settling claims involving truck accidents may not be as straightforward. That's why it's important to hire a proficient and experienced truck accident lawyer in Rogers to help prove liability and seek compensation for the injuries you have suffered.
At Keith Law, we have a team of qualified attorneys that will help evaluate your case and advise you on the legal steps to take. They will also help negotiate a fair settlement with the defendant's insurance company for the injuries you have suffered. If your case goes to trial, they will also offer you legal representation and fight for you to receive your much-deserved compensation. Call us today at (479) 326-7761 to schedule a free initial consultation.