The traffic rules in Arkansas are meant to make roads a safe place for all road users. However, driving according to the traffic rules does not always guarantee road safety as some other motorists tend to drive recklessly and could cause accidents that affect even the safe drivers. If you are involved in such an accident, you should contact a Rogers reckless driving accident lawyer. At Keith Law Group we will work tirelessly to get you the compensation you deserve for your injuries. Our experts will gather the facts and take on the defendant to ensure that they pay for their actions. Call a Rogers car accident lawyer at (479) 326-7761 to get your claim started.
What is Reckless Driving?
In the United States, reckless driving is defined as the deliberate disregard for the safety of persons and property. It is a misdemeanor crime in Rogers, Arkansas, and if it results in injuries on another individual, the driver could be punished with a minimum of 30 days jail term for a first offense.
In Arkansas, reckless driving is further broken down by driving or operating a vehicle in a careless manner and in a way that you do fail to look out for other traffic, or in such a way that you fail to maintain proper control. Common examples of reckless driving include;
Exceeding speed limits
Changing lanes without regarding the laws
Driving too close to pedestrians, cyclists, and other traffic
Driving onto property to avoid traffic lights
Becoming inattentive and unreasonable while driving
How Can A Reckless Driving Claim be Proven?
Reckless driving claims come in various forms, and all of them have to be proved in their way. One common claim is called "general reckless," and here, your driving behavior is so bad that it is apparent that you are endangering the life of another person or the safety of their property.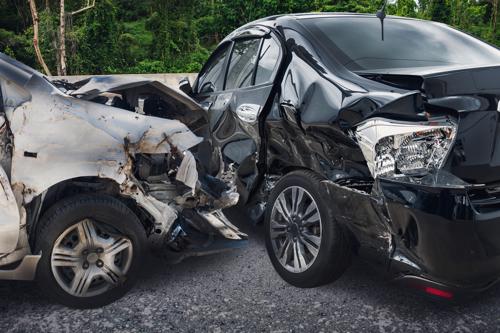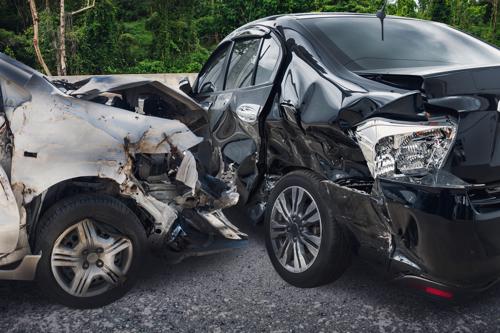 The plaintiff in such claims will attempt to prove that you acted recklessly and support this with relevant evidence such as testimonies from eyewitnesses. This could be backed up by the statement from the arresting officer and the position of the cars after the crash. If the drivers had dashboard cameras, the footage before the crash would serve as additional evidence. Finally, both drivers will have to record statements recounting the events before the crash.
What are the Penalties for Reckless Driving in Arkansas?
Reckless driving is a class B misdemeanor in Arkansas, and the consequences depend on the circumstances. For the first offense, motorists who are found guilty face five to 90 days in jail and up to $500 in fines.
For the first offense involving injuries to another person, the offender can be sentenced for between 30 to 90 days in jail or fined a maximum of $1000.
Repeat offenses that fall within three years will attract between 30 days and six months of jail time or a maximum of $1000 in fines. Motorists that get a third reckless driving conviction within 12 months will have their license revoked.
Cases of reckless driving will demerit points on a motorist's driving record.
What Should I Do If I am Hit By a Reckless Driver?
First, contact the police and have them record the accident. Their statement is essential as it helps to prove the recklessness of the faulty driver.
Collect all the relevant information on the accident scene. This includes the insurance information of the other vehicles, their license plate numbers, and contact information of eyewitnesses. You will also have to document the scene and get images of critical things such as skid marks, condition, and position of wrecked vehicles, among others.
Your health should be a priority and do not assume that you are OK even if you walked out of an accident unscathed. It is possible to sustain internal injuries and visit a medical practitioner and have them check you. Be sure to keep your medical report as it will be useful down the road.
Contact your reckless driving accident lawyer in Rogers, AR, and let them start preparing your claim. They will assess the facts at hand and give you a determination of whether it holds water or not.
What Type of Damages Can I Recover?
The total amount of compensation you will receive from a reckless driving case is the sum of three different types.
Economic damages are very straightforward as they compensate for the losses that have a definite monetary value. They are objective and include loss of wages, cost of medical care, and loss of property.
Non-economic damages are subjective as they are meant to compensate for losses that do not have a fixed monetary value. They cover things such as loss of consortium, pain, and suffering, and emotional stress.
Punitive damages are not awarded to compensate for any loss as they aim to punish the offender and deter them from any reckless behavior in the future.
How Long do I Have to File A Car Accident Claim In Arkansas?
The Arkansas statute of limitations indicates that you should file a claim within three years of the date in which the accident occurred.
Why Do I Need A Lawyer For A Reckless Driving Claim?
In a reckless driving accident case, the insurance company's lawyer has one mission; to reduce the amount of compensation awarded to a bare minimum. They will try to do this at all costs, even if it involves using unfair tactics.
You need an experienced reckless driving accident lawyer who understands this and will ensure that you are rightfully compensated. They will start by preparing the case and collecting the evidence needed to prove that the other party was driving recklessly.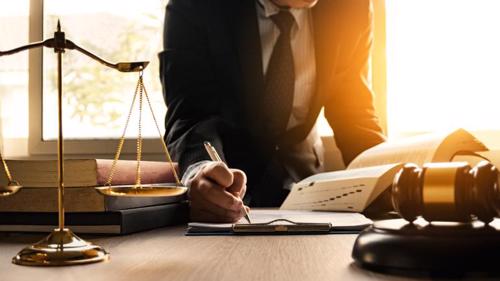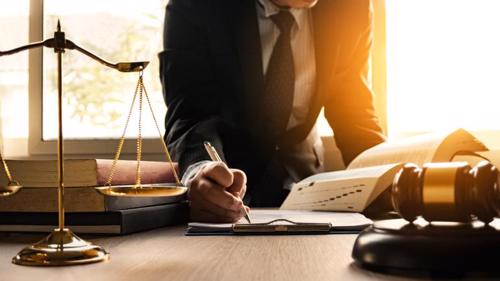 The defendant will attempt to settle the matter out of court by offering you some amount of money, and here, your lawyer will negotiate with them to try and agree on a fair amount.
If both parties cannot arrive at a common agreement, the lawyer will prepare for trial and take the matter to litigation. Here, they will present the case before a jury and push for the awarding of the amount you deserve as compensation.
Review Your Claim With A Rogers Reckless Driving Accident Lawyer
There is a lot of work involved in handling a reckless driving accident claim, and if you have no prior experience, it is easy to get it wrong. As you recuperate from the injuries, let an experienced reckless driving accident lawyer handle your case and see to it that you are rightfully compensated for the injuries suffered. Contact us on xxx-xxx-xxxx today for a free case assessment.