Fatigued driving accidents are generally hard to quantify considering that there's no drowsiness test similar to a blood-alcohol test for intoxicated drivers. Furthermore, they are amongst the worst since it's hard for a drowsy driver to take any evasive actions like swerving or braking.
Considering that thousands of Americans die or get fatally injured each year due to fatigued driving accidents, it's clear that drowsy driving is a major problem on Arkansas roads and across the country.
If you have been involved in a fatigued driving accident, you might be entitled to compensation for injuries and damages. Reach our Rogers fatigued driver accident lawyers today, and let us help you get the compensation you deserve for your troubles. Call (479) 326-7761 today and schedule a no-obligation, free-of-charge consultation with one of our Rogers truck accident attorneys.
Fatigued Driving Statistics
As per NHTSA (National Highway Traffic Safety Administration) statistics, about 100,000 crashes reported each year involve fatigued driving. The sad thing about this is that these accidents result in over 71,000 injuries and about 1,500 fatalities. However, it's worth noting that these numbers could be higher as it can be difficult to determine whether the individual who caused the accident was sleepy or tired at the time of the crash.
A study conducted by the American Automobile Association Foundation for Traffic Safety estimates that about 328,000 fatigued driving accidents occur each year – three times the police-reported numbers. According to the study, about 109,000 of these accidents resulted in injuries and around 6,400 fatalities. The figures show that over 10% of all auto accidents involve driver fatigue, with 33% of these accidents being fatal, and at least 21% being fatal.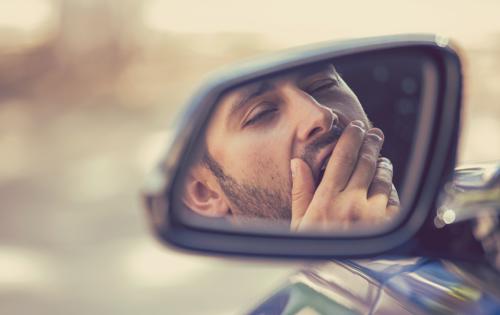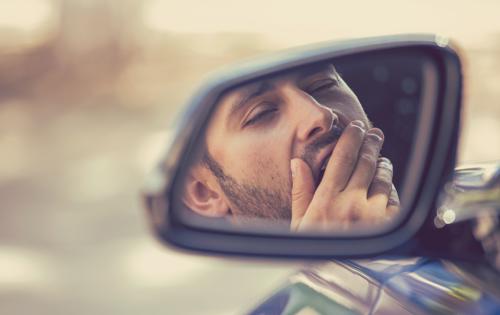 Apart from having a significant toll on humans, there's also the economic aspect. According to the NHTSA, fatigue-related accidents that result in death or injury cost the nation about $109 billion each year – and that's excluding property damage.
What are the Signs of Fatigued Driving?
Drivers must recognize when they are fatigued and are potentially putting themselves and other people in danger. Microsleep – when a driver snoozes for even a second while behind the wheel – can be extremely dangerous as it could lead to the vehicle veering into oncoming traffic or off the road. Some accidents happen due to oversteer – the sleeping driver wakes up and realizes they have veered off and so erratically tries to get back to their side of the road, causing an accident.
Common signs of fatigued driving include:
Drowsiness
Nodding Off
Lane Drifting
Loss of Concentration
Slow Response to Road Hazards
Hallucinations
Missing Exits
Feeling Restless
Rubbing Your Eyes or Yawning Frequently
Drowsy drivers are advised not to drink energy drinks or take any medication as they could lead to something known as an energy crash, leaving them even drowsier than before. If you aren't used to driving for long hours, consider taking a break and get back on the road when you are well-rested and alert.
What Types of Drivers are Most At-Risk of Fatigued Driving?
Studies show that the drivers most at risk of causing accidents due to fatigue include:
Young people aged between 16 and 29, especially those who work and still attend classes during the day.
People who work shifts and whose sleep pattern has been disrupted by working irregular or long hours or working at night.
Individuals who use over-the-counter or prescribed sedatives
Individuals who typically drive between midnight and 6 am.
Individuals who drive a considerable number of miles a day and for many hours like truck drivers.
Individuals, particularly older persons, who drive in the midafternoon hours.
People who drive for extended periods without taking breaks.
Drivers with untreated narcolepsy or untreated sleep apnea syndrome.
Intoxicated drivers. Alcohol makes users drowsy.
How to Prevent Fatigued Driving
The best way to address driver fatigue is to get enough sleep. As a driver, make a choice never to drive when you are feeling exhausted or sleepy. Here are some guidelines on how to prevent fatigue.
If you are about to go on a long trip, make sure you get enough sleep the night before.
Do not drive for more than 8 to 10 hours a day.
If you are traveling with others, have someone else take over if you are feeling exhausted.
Take regular driving breaks.
Avoid driving at times when you would normally be asleep
Do not drink alcohol before driving. Even the smallest amount could significantly contribute to fatigue.
Take a 15 to 45-minute power nap if you feel you're becoming drowsy.
What Should You Do Immediately After an Accident?
After an accident it is recommended you take the following steps:
Check on other people involved in the accident and make sure they are okay. Do not leave the scene.
Contact the police immediately after the accident
Exchange personal and contact information with the other driver
Take photos and videos of the accident. Documenting the accident is crucial as your attorney will use this as evidence in the event you seek to file a claim.
Do not admit fault.
Ensure you seek medical attention right away even if you haven't been hurt or your injuries seem minor.
Contact a car collision attorney right away.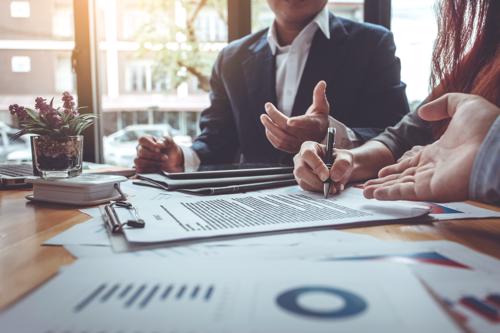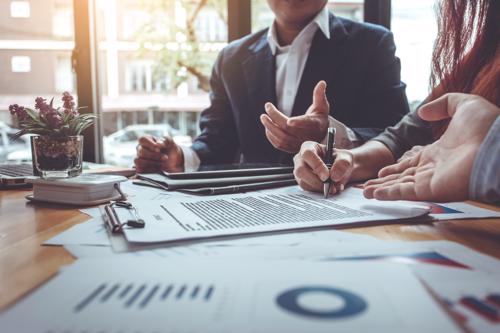 To have a better shot at getting compensation for your damages and injuries, make sure you contact a car accident attorney immediately after the accident. Doing so allows the attorney to start investigations, find witnesses, and prepare your case while the incident is still fresh.
What's The Time Limit For Filing a Car Accident Claim in Arkansas?
Statute of limitations is state laws that set time limits for potential plaintiffs to file a lawsuit against an individual or entity. These deadlines generally vary depending on the type of case being filed or the type/severity of harm the plaintiff has suffered.
In Arkansas, the statute of limitations, according to Code Annotated Section 16-56-105, for cases involving car accident lawsuits, and personal injury cases, is three years. As a victim, you have three years to ask Arkansas courts for a civil solution to injuries suffered or personal property damage.
Once this period has elapsed, it will be impossible for you to file a compensation claim. If you are a victim of a fatigued driving accident, seek the help of an attorney in Rogers, AR, as soon as possible to ensure your case is filed on time.
Contact A Rogers Fatigued Driver Accident Lawyer With Keith Law
As personal injury attorneys, we've helped thousands of people from Rogers, and Arkansas in general, seek justice and compensation for injuries and damages caused by the reckless and negligent actions of others.
If your accident was caused by an individual who chose to drive despite being impaired by sleepiness, fatigue, or drowsiness, speak with a professional and experienced car accident attorney to make sure your legal rights are protected.
Get in touch with us by dialing (479) 326-7761 and schedule a free consultation with one of our fatigued driving accident attorneys and let us help you start the claims process. We are here to help ensure you get adequately compensated for your injuries, damages, and suffering.