We have all found ourselves distracted on the road. You might get distracted by so many things, but the most common one is your phone. Most of us can't stay for long without checking our phones. As a driver, you must stay focused on the road since your actions might cause you to get into an accident. Not all distracted driving acts are illegal in Arkansas. It is crucial for you to hire a Rogers distracted driving accident lawyer if you get into an accident. Contact Keith Law if you are a victim of distracted driving in Arkansas. Reach out to our Rogers car accident lawyers today at (479) 326-7761.
What Is Distracted Driving?
Distracted driving happens when a driver is distracted and not able to focus on driving. They could be distracted by their phones or an argument with a passenger. As much as getting distracted is inevitable, we must practice self-control on the road. The state of Arkansas has been trying to reduce accidents that have been caused by distractions from cell phone usages. Many people have lost their lives and experienced severe injuries due to reckless drivers who allowed themselves to get distracted.
Arkansas Distracted Driving Statistics
There have been many cases of distracted driving accidents in Arkansas. You don't even need to follow the local news to know this. When a driver gets distracted even for a minute, they increase the risk of getting into an accident. That is why mobile devices are not meant to be used when driving. From the research done by the National Highway Traffic Safety Administration, distracted driving claimed 3,166 lives in the year 2017. In March 2017, Arkansas SB 374 got signed and became law.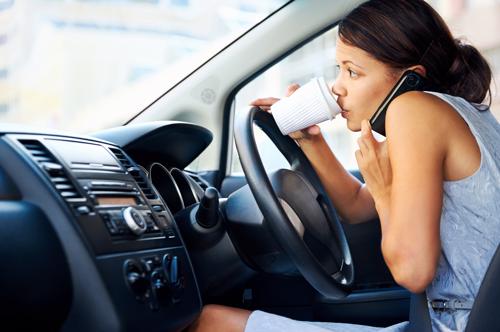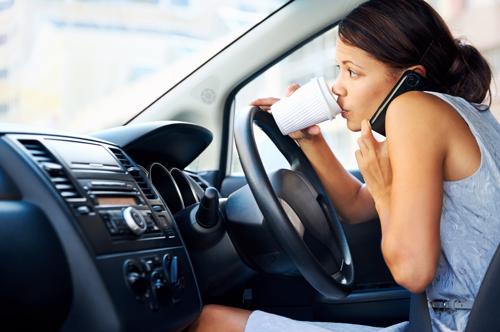 This introduced stricter penalties for drivers who are texting or calling while on the road in Arkansas. In 2017, there were 493 fatal crashes in Arkansas, meaning that 44 of the fatal accidents could have been prevented if the drivers had not been distracted. Approximately 4800 accidents in Arkansas occur as a result of distracted driving every year.
Laws Regarding Distracted Driving In Arkansas
If you are a driver in Rogers, Arkansas, you need to become more aware of distracted driving laws if you don't want to be on the wrong side of the law. In 2009, Paul's effect went into effect, and it prohibited motor vehicle drivers from using telephones to text anyone. A driver above 18 years of age is not allowed to have their phones in their hands while driving.
This means that the driver cannot call or text while holding their phone. However, they can make a call using a hands-free device. If you are below 18 years, you are completely prohibited from using both a cell phone device and a hands-free device. The law prohibits school bus drivers from using any type of cell phone while driving.
What Damages Can You Recover As A Distracted Driving Victim?
If you get into an accident due to distracted driving, you may be able to recover the damages from the injuries incurred. You must get proof that the driver was negligent or distracted because a strong case increases your chances of getting compensation. There are different types of compensation that you can get, including economic, non-economic, and punitive.
Economic Damages
Economic damages refer to the tangible losses incurred after getting into an accident caused by a distracted driver. They are usually easy to calculate and document. They include expenses such as medical bills and follow-up treatment. The other common type of economic damages is lost wages. You need to work with your attorney to document how much damages you have incurred and determine the amount that needs to be compensated.
Noneconomic Damages
Non-Economic damages, on the other hand, cannot be documented since they are more subjective. They include loss of consortium, pain, suffering, and emotional distress. Disability also falls under this category. It is important that you state the pain you have been going through if you expect to get compensation. You only need to provide the jury with psychological after-effects of the distracted driving accident.
Punitive Damages
Punitive damages are also there to prevent future reckless behavior by the defender. They are not awarded as compensation and loss, unlike the economic and non-economic damages.
Why Do you Need A Rogers Distracted Driving Accident Lawyer?
When you have an attorney help on your claim they can help with the following:
Filing A Lawsuit
You need to have a lawyer who will help you file a lawsuit if you get into an accident, due to distracted driving. A good lawyer will recreate the accident's occurrence, review the accident footage, look at the driver's medical reports, and review all the collected evidence. They will then advise you on whether you are entitled to a lawsuit or not. By checking the evidence, they can tell whether or not your lawsuit will be successful.
Settlement Negotiation
When your attorney determines that there is sufficient evidence to show negligence on the driver's part, the case may need to be settled in court. Having an attorney is great because they know how to present the case and ensure that you get compensated for the damages incurred. Besides, insurance companies may try to evade compensation. The lawyer ensures they negotiate with your best interest at heart.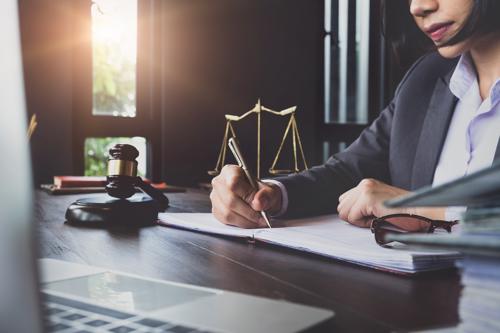 In case of a trial, the attorney can represent your best interests and get the judge to rule in your favor. Ensure you work with reliable attorneys if you get into a car accident.
How Long Do You Have To File Your Claim?
As much as you need to keep in mind the statute of limitations, it shouldn't be the only reason for you to file your claim as quickly as possible. It is usually easier for you to file your claims as soon as the accident occurs because the memories are still fresh in your mind and the witnesses' minds as well.
Schedule A Free Consultation With An Attorney Today
When you take too much time, the witnesses might forget the incident, which could lead to the loss of crucial evidence. This could lead to a loss of economic and non-economic damages. If you cannot do it immediately, ensure that you are within the three-year time limit. You need to know the laws regarding distracted driving in Arkansas. If you get into an accident, contact Keith Law at (479) 326-7761 to begin the compensation claims process.