We continue to see a large number of fatal accidents across the United States annually, and a significant percentage lead to catastrophic injuries. This is mainly seen with crashes involving trucks and motorbikes. It is terrible to find yourself involved in such an accident as these devastating injuries are permanent and can affect you for the rest of your life. The lawsuits that ensue after these crashes are intense, and you need the services of a credible Rogers catastrophic injury lawyer to ensure that you are well compensated. The skilled auto accident attorneys at Keith Law have extensive experience litigating cases involving cars, trucks, and motorcycles.
What is a Catastrophic Injury?
A catastrophic injury is one with direct and proximate consequences that permanently prevents you from engaging in meaningful work. In simple terms, it refers to injuries that lead to permanent impairments in an individual. A catastrophic injury could be one that harms the brain and spinal cord, thus limiting their functional capabilities. Another typical example of catastrophic injury is a severe burn.
Sustaining a catastrophic injury means that you lose a vital part of your persona, be it a limb, the ability to walk, or the ability to form a whole thought.
Catastrophic Injury Statistics
The term catastrophic injury is an umbrella phrase covering a wide array of injuries, and it is a no-brainer that the numbers will be staggering. Compared to car crashes, accidents involving trucks and motorcycles are more likely to cause catastrophic injuries.
Approximately 54 people per million in the United States suffer from a spinal cord injury every year. These injuries can either lead to limited movement or total paralysis.
Close to 2 million people in the United States are forced to live with limb loss, and approximately 185,000 amputations are conducted nationwide every year.
What Are The Long Term Effects of Catastrophic Injuries?
When you suffer from a catastrophic injury, there is no going back, and you will have to get used to living with it. This results in various effects that are tied to your health and other life factors.
One common effect will be the financial impact of living with this catastrophic injury. Long term care, physical therapy, advanced medical treatments, and extended stays in the hospitals mean that you will have to pay a lot of money to be rehabilitated from the injury. In addition to this, you will most likely be unable to work, resulting in lost wages and lost future earnings as well.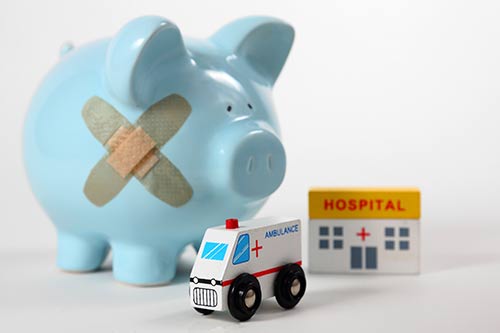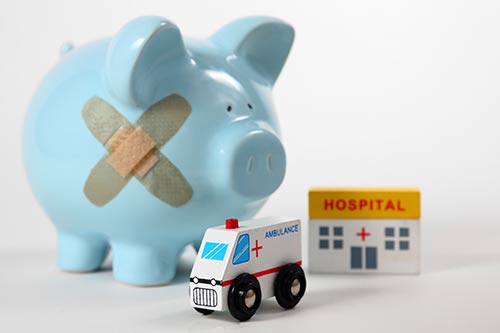 The change in lifestyle is another common impact of suffering from a catastrophic injury. It will limit your movement and result in a lot of pain that will prevent you from enjoying the activities you used to engage in previously. Lack of enjoyment will ultimately lead to stress and depression.
Lastly, the injury will hugely affect the people around you. Since it can reduce your ability to be self-reliant, people will have to spend more time taking care of you. In some cases, you will need to hire a caregiver or have one of your family members stick around you all the time to ensure that you always have what you need.
Can I Sue for a Catastrophic Injury?
It has been seen that catastrophic injuries will have a massive impact on your life, and it is prudent to sue for them to ensure that you are compensated. Suing for these injuries could result in you receiving a damage award for medical costs, cost of drugs, occupational therapy costs, short- and long-term care costs, reduced earning capacity, and the pain and suffering.
However, these damages are not awarded automatically as you will have to prove that the other party acted negligently, and this led to your injury. In the event of a car crash, blame needs to be assigned as per the "contributory negligence" clause in Arkansas before the jury determines how much compensation you can be awarded.
Why do I Need a Lawyer for a Catastrophic Injury Claim?
Catastrophic injury claims are involved, and since you are recuperating, you need a safe pair of hands to handle it. A diligent Keith Law attorney knows how to handle this claim owing to their experience, and they will know the right things to highlight for you to be compensated.
They will start by preparing the claim and assembling all the evidence from the witnesses, pictures, and police statements. Note that in such a claim, your side has the burden of proof, and you should show that the defendant acted negligently. Once your Rogers catastrophic injury lawyer has all the facts, they will file a lawsuit, highlighting the amount of money needed as compensation for the damages you have suffered from.
Next, they will try to reach an out of court settlement with the defendant and see if they can give you a reasonable sum to avoid escalating the matter. If the negotiations do not bear any fruit, they will be forced to take the issue to litigation.
When it comes to trial, your lawyer will have to prepare your case as some of the best lawyers will be representing the defendant. They will represent you before a court of law and argue for your case until the jury gives a favorable ruling.
What Type of Damages Can I Recover in a Catastrophic Injury Claim?
The total amount awarded as compensation is usually a sum of three different damages.
Economic damages are objective and have a fixed monetary value. They include loss of earnings, medical expenses, and cost of hiring a caregiver, among others.
Non-economic damages are subjective and have no fixed monetary value. They compensate for things such as pain and suffering, loss of consortium, and emotional distress.
Punitive damages are awarded to punish the offender and not compensate for anything. They aim to deter them from engaging in reckless behavior in the future.
Call a Rogers Catastrophic Injury Lawyer For A Free Case Review
Do not stress yourself with the technicalities of handling a catastrophic injury case and hire a qualified lawyer to represent you today. They will conduct a free case assessment and guide you on the next step as not all cases hold water, unfortunately. Contact us at (479) 326-7761 today and let us get you the compensation you deserve.