Truck accidents tend to be more complex than accidents involving pedestrians, motorcycles, bicycles, or cars due to the massive size of trucks. Personal injury cases involving truck accidents also tend to be more serious due to the force of impact from a collision involving such a large vehicle. And a serious accident often leads to expensive medical bills.
If you were hurt, you may benefit from the services of a Bentonville truck accident lawyer. The dedicated team at Keith Law will help you secure the compensation you are rightfully entitled to. So, call us today at (479) 326-7761 to schedule your free consultation.
What Should You Do After a Truck Accident?
Being in a truck accident is frightening and can leave you feeling shocked and unsure of what to do. These steps will help you protect your health and maximize your chances of building a strong case for recovering damages.
Call 911
The first thing you should do after being involved in a truck accident is to call 911, especially if someone has been injured. Law enforcement officials will come to the accident scene and will file a report that you can use in your defense.
Help Others
Truck accidents tend to be serious due to the massive size of the vehicles involved. Pay attention to your own injuries, but also be mindful of the injuries and damage to other vehicles that others have suffered and offer your assistance if you can.
Exchange Information
Exchanging information with other drivers involved in the truck accident is important so that you can obtain compensation. Even if you have their name or the name of the trucking company they work for, contacting them can be difficult.
Document the Scene, Speak with Witnesses
If you can, take pictures of the accident scene including all vehicles involved. The pictures may be invaluable evidence in proving how the accident happened. It can also be a good idea to get the contact information of witnesses so that they may back up your version of events.
Seek Medical Attention
You should seek medical attention after the accident even if you don't initially think that you are hurt. Some injuries may not manifest right away. Getting medical attention also creates a record that ties the injuries to the truck accident.
Contact an Attorney
If you have been involved in a truck accident, you should contact an experienced lawyer to help with your claim. They will help you determine which party is at fault for the accident and thus liable for any injuries and losses you may have suffered.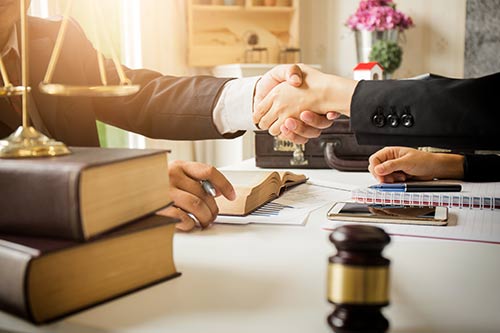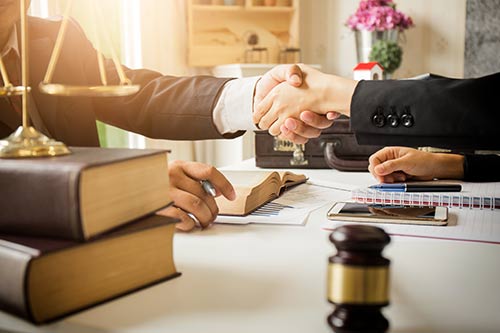 How Can a Truck Accident Lawyer Help?
After a truck accident, you deserve to focus on healing from your injuries and getting your peace of mind back. You don't need the added stress of navigating the legal system. Plus, the steps to getting compensation can be confusing and overwhelming. A lawyer will help guide you through the process.
Investigation
The insurance company will probably gather evidence to limit their liability and thus reduce the amount they offer to you. That's why you should let the lawyer perform their own investigation to adequately represent you.
Filing a Claim
Once the investigation is complete, the lawyer will then file a claim. The claim will include compensation for damages owed to you, which includes both material losses and injuries suffered. The claim will also identify the at-fault party.
Negotiation
If your lawyer is able to reach an agreement with the insurance company, the claim will be resolved out of court with a financial settlement. The lawyer will handle all negotiations involved in this process.
Litigation
If a compromise is not reached in negotiations with the insurance company, the case will go to court where it will be up to a judge or jury to determine the outcome. The lawyer will represent you in court and ensure that you receive the compensation you are rightfully entitled to.
What Types of Compensation Can I Receive?
There are three categories of damages you may be awarded after a truck accident.
Economic Damages
These are damages that can be assigned an actual dollar value. The economic damages include lost wages, modifications to your residence due to the accident, current and future medical bills, physical therapy costs, etc.
Noneconomic Damages
This compensation is for damages that are much more difficult or impossible to assign an actual dollar value since they are almost always intangible items. Non-economic damages include pain and suffering, potential lost earnings, loss of consortium, etc.
Punitive Damages
This type of compensation is typically awarded in addition to the economic and non-economic damages. Punitive damages are awarded by the court to make an example out of a negligent truck driver or trucking company.
How Much Is My Truck Accident Claim Worth?
It is perfectly normal to wonder how much compensation you are entitled to in a truck accident claim. However, the amount of compensation a claim is worth varies depending on several different factors. It is usually very difficult to determine how much your claim is worth, which is why you should hire a knowledgeable truck accident attorney to help you out.
Is There a Deadline for Filing a Claim in Bentonville, Arkansas?
In Arkansas, truck accident victims have just 3 years from the date of the accident to file a claim. It might seem like a lot of time, but you might be surprised by just how quickly 3 years pass after a truck accident. That's why you should hire a truck accident attorney to help you file your claim and avoid missing critical deadlines.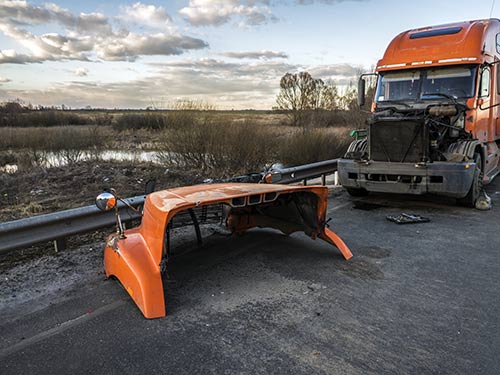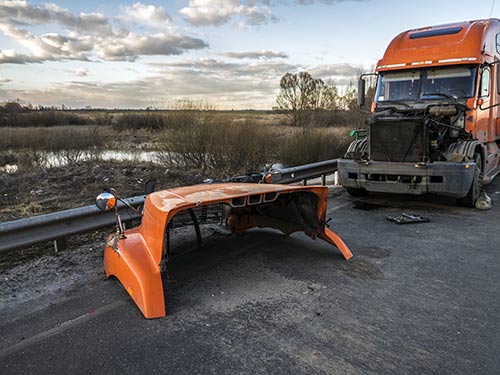 How is Fault Determined in a Truck Accident?
Determining fault in truck accidents is almost always a matter of identifying the "at-fault" or negligent party. In some accidents, it is easy to tell which party acted negligently, but in others, fault is not always easy to assign. That's why you need a truck accident lawyer representing you to prove that fault rests with another party for the accident.
Who Can be Held Liable?
A truck accident lawyer can answer the question of who is liable. Depending on the circumstances of the crash, the following parties could be held accountable:
Truck Driver
The driver of a truck can be held liable in a truck accident for various reasons such as driving while under the influence, distracted driving, etc. Still, he/she remains accountable for the damages caused.
Trucking Company
The truck driver's employer can also be held liable. A truck accident lawyer can provide evidence showing that the trucking company is liable for the accident due to faulty equipment as well as cutting corners to increase speed.
Loading Company
The loading company can be held liable if they failed to fully inspect the cargo and secure it properly, and the boxes or equipment fall off and either injured someone or damaged another vehicle.
Vehicle or Parts Manufacturer
The manufacturer of the truck or parts of the truck may be held liable if there's a defect that causes an accident. In such a situation, the manufacturer of the vehicle or parts of the vehicle will be responsible for paying damages to the victim.
Schedule a Free Consultation With A Bentonville Truck Accident Lawyer
If you have been injured in a truck accident, your sole focus should be on recovering fully from your injuries. You should not be dealing with insurance companies and lawyers. That's why you need a good attorney representing you.
To schedule your free initial consultation with an experienced Bentonville truck accident lawyer, call us today at (479) 326-7761 and let us handle the legal side of your claim while you focus on your recovery.