Accident law in the state of Arkansas can be complicated. This is true even before throwing in issues that arise if you're using a ridesharing service like Uber or Lyft. But this isn't what you're thinking of when you hop into a ride, either heading out for a great day with friends or heading home after a night out. The last thing you expect or want to deal with is an accident.
However, if you find yourself involved in an accident with a rideshare service, there are benefits of having a skilled Springdale Uber accident lawyer on your side. We can protect your Constitutional rights and fight for the compensation you deserve so you can focus on healing and recovery. Call the Springdale car accident lawyers with Keith Law at (479) 326-7761; we will fight for you!
Uber and Lyft Accident Statistics
There's no denying Uber and Lyft have led to an increase in serious accidents. This article from Technology Review shows that deadly accidents have gone up 2-3% a year since these services rolled out.
These are just accidents with fatalities, they don't even focus on accidents with severe injuries or minor injuries – all of which are up as well.
How Many More Accidents Are There?
Right off the bat, it's important to know that you should take any numbers worth a grain of salt. While there are a lot of conflicting numbers and incomplete studies out there, they do agree on one thing: there are plenty of accidents that involve Uber and Lyft drivers. That means you need to be protected if the worst-case scenario should happen.
Most Common Types of Uber & Lyft Accidents
Most rides given out by ridesharing apps are going to be 100% safe and uneventful. However, you don't prepare for the best-case scenarios. Those are easy to handle. You need to be ready if an accident should happen. Accidents involving Lyft drivers and Uber drivers are going to vary immensely. Most will be relatively minor, but you should still have legal representation to take care of you.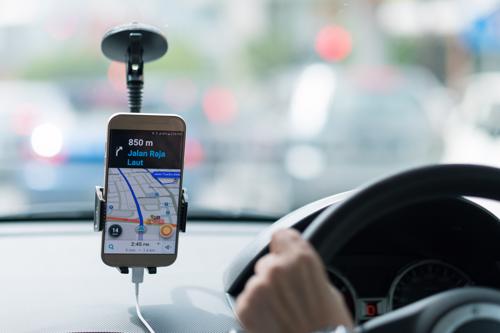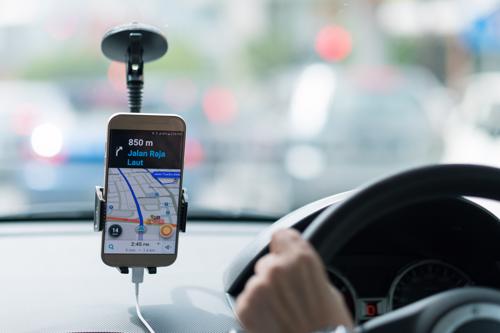 So what are the most common types of accidents?
Passengers injured
3rd party pedestrian or driver injured
Passenger injured due to another driver
Property damage because of the Uber or Lyft driver
Driver injury (due to negligence of themselves or of a different driver)
Damage or injury due to vehicle damage/malfunction
Each of these is going to have special considerations:
Was another driver acting negligently?
Is the accident no-fault?
Whose insurance is responsible for covering damages?
What if they refuse?
Is there a case for a personal injury lawsuit?
These are just some of the many questions that you need a legal professional to answer.
Having an experienced local car accident lawyer to watch out for you is crucial to make sure you're taken care of while navigating the tricky rules to figure out who is responsible for what.
Who Can Be Found Liable in an Uber Accident?
Most commonly is the Uber or Lyft driver. If they made an unsafe driving move, didn't pay attention to the road, or otherwise were negligent in a way that caused an accident. This is fairly common in an accident and means their insurance should be on the hook for payments including medical bills.
The rideshare companies could possibly be liable in some situations. In particular, this can be the case if they hired someone who was unqualified to drive. This could be because of a suspended license, unsafe car, or violations of their hiring practices.
Sometimes a third party is the responsible party and is the case when the accident is due to another driver's negligence while driving.
How are Uber Accident Cases Different from Regular Car Accident Cases?
In some ways, they are governed by the same laws and regulations as most accident cases. However, there are some unique situations due to the multiple parties involved. Sometimes this complicates a case and can make it more difficult to get appropriate compensation without legal assistance.
Does Uber Have a $1 Million Insurance Policy for Accidents?
Uber does carry its "famous" $1 million insurance policy for drivers in case of accidents. That said, there are very different rules for what it covers involving drivers, passengers, or third party individuals. In other words, depending on the details of the accident you might not be covered by this plan. An Uber accident lawyer in Springdale, Arkansas, can help you figure out if this applies to your situation or not.
What Type of Compensation Can I Seek in an Uber Accident?
Generally, compensation comes in the form of economic damages, non-economic damages, or punitive damages from an Uber accident.
Economic Damages
Economic damages are just like they sound. These are any monetary damages due to the accident. Lost wages from missed work, medical bills, property damage, medication costs, and even lost income potential if you can prove it. This covers all monetary losses from an accident.
Non-Economic Damages
Non-economic damages refer to continued consequences of the accident that aren't directly monetary. Pain and suffering, trauma, on-going emotional distress, and even continued inconvenience all fall under this category and in some cases can result in additional monetary compensation.
Punitive Damages
Punitive damages can be a fairly broad category in cases involving Uber cases, and case law is still developing on this. Did a driver stalk, harass, or assault a passenger? That could be a situation where punitive damages come into play. Gross negligence could also be a factor. This is an area a lawyer will be able to walk you through and see if it is appropriate for your case.
Should I Just Accept a Settlement Offer?
This is going to vary based on the situation. Never feel pressured into accepting a settlement without talking to your own attorney. Someone else's legal council may have an interest in pressuring you into an action that is best for their client and not for you. You need to consult an experienced lawyer before accepting any settlement offer.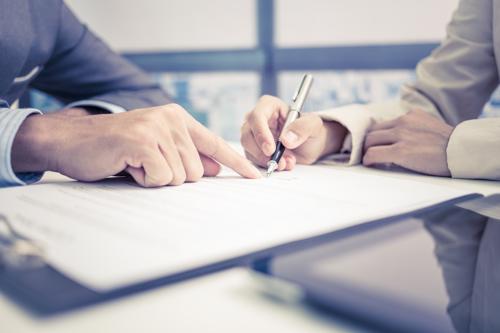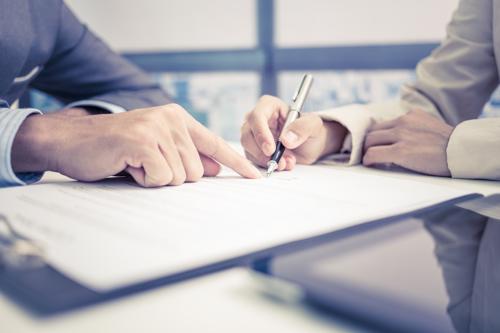 Are there Time Limits For Filing an Uber Accident Claim?
Yes. These fall under the legal standards where you have up to two years to file a lawsuit over a car accident. Generally speaking the earlier you get legal representation, the better. Being able to have up to date contact information of all involved, pictures of the accident, and having the accident fresh in everyone's mind puts you in a much better place for most legal challenges. Having a car accident lawyer on your side from the beginning can make a huge difference.
Call A Springdale Uber Accident Lawyer Today
So what are you waiting for? If you have suffered from a car accident you want a skilled and experienced attorney on your side. The caring professionals at Keith Law understand the importance of fighting for your rights. You can forget the stress and focus on what matters: making a full recovery and feeling better while we fight for your compensation rights.
We handle the deadlines, dealing with other attorneys, and taking care of the many legal obligations and challenges through any accident litigation. Don't try to do this on your own. You need skilled and talented lawyers on your side. Call (479) 326-7761 for your free consultation!