Uber and Lyft are billion-dollar companies that have, in recent years, taken the transport and taxi industry by storm. To some extent, it's true that Uber and Lyft can make roads safer to drive on. Imagine having to drive while you are drunk or exhausted. Maybe you need to continue working as you head to your destination. Well, you don't have to worry if you call an Uber or Lyft. From this perspective, rideshares have indeed made our roads safer by keeping drunk, tired, and distracted drivers off our streets.
Unfortunately, just like any other motorist on our roads, Uber and Lyft drivers sometimes get into accidents. Have you been hit by a Lyft or an Uber? Did you get into an accident while riding in an Uber or a Lyft? If so, you should contact a Fayetteville Uber accident lawyer immediately.
You can call (479) 326-7761 and get into contact with Keith Law. We will represent you and get you compensation for lost income, medical expenses, property damage, and any physical or emotional pain endured after a Lyft or Uber accident. Our attorneys have extensive experience with car accident compensation cases.
Uber And Lyft Accident Statistics
In 2017 and 2018 alone, 97 Uber-related accidents took 107 lives in the US. More recently, surveys have shown that Uber and Lyft have contributed a 2-3 % increase in national traffic accidents. Though it may seem small, it is a significant contribution to the number of accidents on American roads. So how common are Uber and Lyft accidents in Arkansas? Give our attorneys a call to understand Uber accidents in Arkansas by the numbers.
What Are The Most Common Types Of Lyft And Uber Accidents?
Common caused of accidents involving rideshare services include:
Passenger Injury Due To Rideshare Drivers' Negligence
Injuries commonly happen when Uber drivers neglect their duty of care to passengers and other road users and fail to adhere to traffic rules and drive recklessly. If a driver is intoxicated, speeding, or distracted by notifications on their cellphones, their negligence is often enough to cause a fatal crash.
Other Motorist Injury Due To A Rideshare Drivers' Negligence
These types of accidents occur when a negligent Uber driver is responsible for a crash that ends up injuring a third party or damages a third party's property. A perfect example is when an Uber driver makes an illegal U-turn and crashes into another vehicle.
Uber and Lyft Driver Injury Due To Their Own Negligence
A good example is when a drunk Uber driver ignores traffic rules and gets in an accident that ends with their car wrecked and the driver sustaining injuries.
Rideshare Driver Injury Due To Another Driver's Negligence
These occur when other motorists' negligent actions on the road are the cause of the accident.
Vehicle Malfunctions
These accidents can occur when the car malfunctions because of faulty or unmaintained parts such as broken brake lines or worn-out tires.
At Northwest Arkansas Car Accident Lawyers, we can represent you for any of these types of rideshare accidents.
Uber/Lyft Accidents In Arkansas: Who Can Be Held Liable?
Holding the right party liable in Uber accidents can be tricky and requires thorough investigation and resources. There are many intricate processes involved in the insurance claim process for Uber accidents. Here are the three parties that can be held liable in a Lyft/Uber accident:
Uber or Lyft Driver
An Uber or Lyft driver is liable for an accident if they are logged off the applications and privately using their vehicles. In such a case, the companies will not provide any compensation. This scenario will be treated just like any other accident since the car is under personal use. Neither Uber nor Lyft will be in the equation.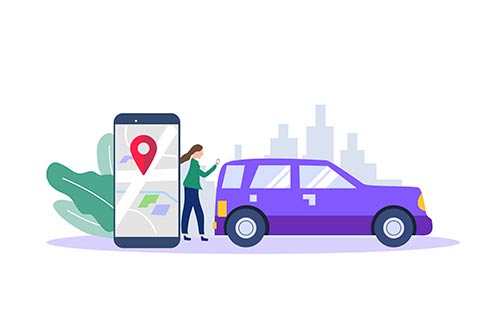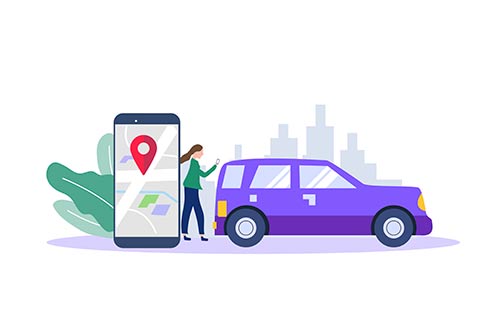 Any Related Third Parties
Were you involved in an Uber accident caused by the negligent actions of another driver? Or another rideshare driver? If so, these third parties can be held liable for the Uber accident.
The Rideshare Company
The rideshare companies will be liable for compensation if:
The driver gets into an accident while heading to pick up a passenger.
The Uber/Lyft driver gets in an accident while driving a passenger.
Should Uber and Lyft be at fault, they will have to extend a third-party liability compensation of at least $1 million to the parties involved.
How Are Uber Accident Cases Different From Typical Car Accident Cases?
There are many challenges associated with Uber accident cases that would not be present for typical car accident cases. Determining fault can be incredibly complicated for these types of cases. For instance, the rideshare company might not be held liable if the driver was not logged in for work. The situation also changes if the Uber driver was en route to a passenger or if the passenger was already in the car. It's vital to get expert legal advice regarding uber accidents. The attorneys at Keith Law know their way around rideshare accidents and can take care of your Uber accident case from start to finish.
Does Uber Have A $1 Million Insurance Policy For Accidents?
Yes! Uber does have a one million third party-party liability coverage for accidents, which aims to help protect rideshare drivers against financial costs that follow after a crash, but in particular circumstances. For instance, if a Lyft or Uber gets into an accident while going to pick up a passenger or actively transporting a passenger, then Uber or Lyft will have to provide a 1 million USD insurance coverage to cover damages and injuries sustained by the parties involved.
What Types Of Compensation Can I Seek In An Uber Accident Case?
Like any other car accident in Arkansas, Uber and Lyft accidents cause economic, non-economic, and punitive damages that need compensation.
 Economic Damages
In an Uber or Lyft accident case, you can recover the following compensatory damages:
Damages for lost income or wages in the past or future
Damages for current, future, and past medical expenses
Property damages
Non-economic Damages
You can also seek compensation for non-economic damages like emotional and physical pain.
Punitive Damages
In a situation where Uber or Lyft, or the Uber/Lyft driver, was found by the judge or jury to be grossly negligent or acted maliciously, you can recover punitive damages. These are not compensatory damages; instead, they are awarded to punish defendants.
Should I Accept A Settlement Offer?
While it can be tempting to seize the opportunity of a quick and stress-free settlement offer so that you can start reclaiming your life, we highly recommend that you restrain from accepting any settlement offer without a lawyer present.
A Fayetteville Uber accident lawyer from Keith Law can advise you adequately on matters concerning settlements and compensation after an Uber or Lyft accident.
Is There A Deadline For Filing An Uber Accident Claim?
Just like other car accident cases, filing an Uber or Lyft accident claim should be done within three years. If the three-year window passes, you will be barred from filing your claim.
Get A Free Case Review With A Fayetteville Uber Accident Lawyer Today
If you are hurt by an Uber or Lyft accident, you should not pay for your medical bills and other expenses from your own pockets. At Keith Law, our attorneys have vast experience getting justice for individuals who sustain injuries because of Uber/Lyft accidents. Our lawyers can get you maximum compensation, whether you were injured as a passenger or as a third party. Call us at (479) 326-7761 to get expert legal advice on your Uber accident case.