Do you own a moped in Arkansas? For your motor vehicle to be classified as a moped, it must have powered pedals, a motor that is less than 50 cubic centimeters, and an automatic transmission. They are an economical mode of transportation, especially when the prices of oil have gone up. As convenient as they are, many drivers forget that they still have to abide by the traffic laws in Arkansas.
This leads to the occurrence of many accidents that could have been prevented. If you drive a moped, you need to ensure that you are on the right side of the law. If you get into an accident, it is always good to work with a Rogers moped accident lawyer to help you through the legal process. Contact Keith aw Group for expert legal help. Our Rogers motorcycle accident lawyers have extensive experience handling moped claims and can ensure you are properly compensated.
How Are Vehicles Classified As Moped In Arkansas?
It is important to understand how mopeds are classified in Arkansas so that you know the rules that apply. In Arkansas, a moped should have a low powered engine with 50 ccs or less. It should also be equipped with headlights and have a capacity of around 250 feet. The red rear should be visible at 150 feet. The motorized bicycles should also have a seat for riding and at most three wheels. If your bicycle falls under this category, there is a specific set of laws that you need to follow.
Do You Need To Register A Moped?
When it comes to registration of moped, several factors have to be considered. If the moped has an automatic transmission, riding seat and a piston displacement of 50 cc or below, then you don't need to register it. However, if your moped has a manual transmission, then you will have to register it under motor-driven cycles, although it meets the above-specified criteria.
Do You Need A License To Drive A Moped?
Since a moped is not classified as a motor-driven cycle but rather, a motorized vehicle, you don't need to have a motorcycle license for you to operate it. However, if you are planning to ride the moped on public highways, you need to have a valid motor vehicle operator's license. This depends on the age of the operator. If you are too young, below the age of 14, then you will be required to acquire a Motor Bicycle Certificate. If you are above 16 years, then you need to apply for an MB license. For you to get the certificate, there are several documents that you need to provide.
How Is Fault Determined In Moped Accidents In Arkansas?
We need to educate ourselves on the moped accident laws in Rogers, Arkansas so that we know who to blame in case of an accident. You need to access the situation and try to analyze who was really at fault. If for example you slammed your moped into a parked car and got injured, then there is no point in suing anyone. However, if you are convinced that the other party was at fault due to negligence, you need to collect the necessary evidence and immediately contact a moped accident lawyer.
What Damages Can You Receive For A Moped Accident?
For you to get the damages, you will need to make your claims, depending on the extent of the injury. The longer and more severe the injury is, the greater the amount of compensation that is paid out to you. There are different types of damages which include economic, non-economic, and punitive.
Economic damages are awarded to compensate you for verifiable monetary losses such as lost wages, past and future medical expenses, and any other bill that can be documented and quantified. Non-economic damages refer to compensation for non-monetary losses which occur as a result of the moped accident. They include inconvenience, pain and suffering, and mental distress.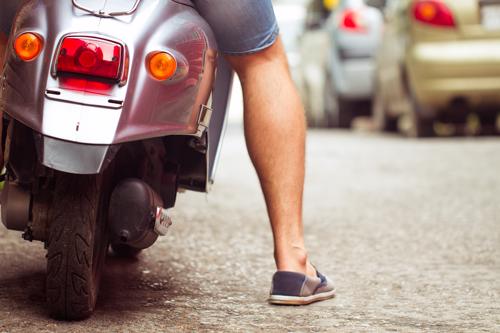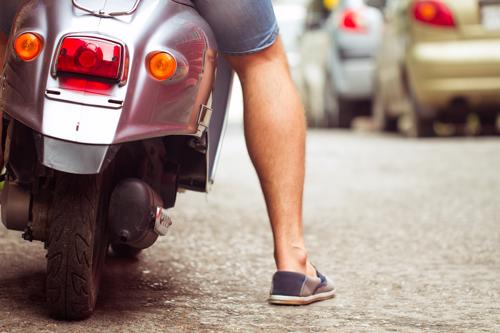 Punitive damages are awarded to the defendant for the crime they have committed and are meant to discourage the future occurrence of the incident.
Benefits Of Hiring A Lawyer
Having a lawyer work on an injury claim can help with the following:
Filing A Lawsuit
After a moped accident, you may feel frustrated and especially if you have incurred injuries. If you want to increase your chances of getting compensation, you need to hire an experienced moped accident lawyer to help you file a lawsuit. The lawyer knows how to evaluate the case, check the evidence, and tell you whether or not there is a need to file a lawsuit. If the case has potential, the attorney will help you get the physical and financial recovery you need.
Settlement Negotiation
When fighting for your right to compensation, there is a lot of negotiation that needs to take place. A good lawyer should have excellent negotiation skills which will work in your favor and ensure you get fully compensated. In case of a trial, the attorney should be able to represent you well in court because they have represented other moped accident victims, and hence, they know how best to win the case.
Steps To Avoid A Moped Accident
Since 80% of all reported motorcycle accidents lead to either injury or death, we need to prevent the occurrence of moped accidents. As a driver, see to it that you wear bright colors and use reflective elements to make it easier for other road users to see you. Also, gear up in thick protective material such as durable boots, thick pants, and eye protection. This ensures that you are well protected while driving. Avoid drinking or speeding when riding your moped as this will ensure you reach your destination safely.
Statute Of Limitation For Filing An Injury Claim In Rogers, AR
As a plaintiff in Arkansas, you are given a time limit to file a lawsuit, after you have been involved in a moped accident. File a lawsuit as soon as the incident occurs as this increases your chances of getting justice. This is because at this time, your memory, as well as that of the witness, is still fresh. If this is impossible, the state gives you three years to file your lawsuit.
Review Your Claim With A Rogers Moped Accident Lawyer
If you own a moped in Arkansas, you need to understand the laws and know the steps you should take after you get into an accident. Feel free to contact us if you are in need of a moped accident lawyer.